Tampa NEXT Program: Customer Discovery

Wednesday, April 10, 2013 at 6:00 PM

-

Wednesday, May 8, 2013 at 8:00 PM (EDT)
Event Details
NEXT is an in-person, action-based five-week program that lets early-stage entreprenerus apply Steve Blank's Customer Development methodology in a challenging and socially accountable environment in your local community.
Why Should you attend a NEXT: Customer Discovery program?
Listen to what Steve Blank has to say about NEXT
Early stage entrepreneurs often become infatuated with their product -- building something to solve a problem they think (or sometimes hope) people actually have. But the reality is that there is nothing more powerful for an entrepreneur than building a product that solves a real problem for a customer. Its only by structured customer discovery that you'll learn what your customers need solved, how to solve it easier, cheaper or faster, and what you can get paid for. It seems so simple, but it's really not that obvious to most first-time (or even multi-time) entrepreneurs.
With NEXT you'll put down your product and pick up a notebook to start speaking with your potential customers -- actual businesses and users. Expect to interview over 50 prospective customers during NEXT and get extensive feedback from experienced entrepreneurs in your local community. You'll be a part of a cohort of other entrepreneurs as well as mentors and coaches to help you even after the course is complete.
And most importantly, you'll finish NEXT with an answer to the question: "Why Should I Build This Product?" NEXT helps you to break down your assumptions, fail fast and get laser focused on building something your customers will love. Come out more prepared to speak about your company, to deal with feedback and to answer the tough questions from potential employees, partners and investors. All in all, you'll be more prepared to succeed -- and that's what NEXT is about: "Getting you ready for whatever's NEXT."
Are you up for the challenge?
You can access the course curriculum through this link: https://docs.google.com/document/d/19biaYc-YjL_iffI3OX9zql3lLjx7IgHSJv_k10naxCo/edit
NEXT Tampa Details
Five in-person classroom session from 6-9pm on Wednesday evenings: 
April 10th: Program Kick-off 
April 20th: Team Presentations
April 27th: Team Presentations
May 1st: Team Presentations 
May 8th: "Next Step" Preparations
Meet Marvin Scaff, the SW Next Instructor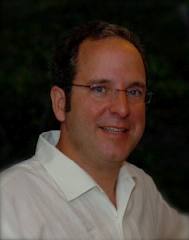 The in-person classroom sessions will be lead by Marvin Scaff. Marvin is an software entrepreneur, technology innovator and strong advocate for the SW Next program. Marvin has played a significant role in many successful companies that were later acquired. Former founder, CEO, CTO and EIR for a venture capital find that had a successful portfolio company IPO and later acquisition for 1.5B. In the last 3 years he has filed 12 patent applications for inventions. Marvin has been trained in the SW Next curriculum and frequently uses it in his own ventures. Marvin is planning to use his experience to take entrepreneurs and teams to the NEXT level. 
Meet the Mentors
Each entrepreneur or team will be matched with a mentor to help them along their discovery. 
John Morrow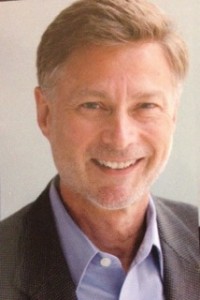 Over the past 30+ years, John Morrow has started and grown a number of technology companies is the areas of software, instrumentation, automation, and digital media. Currently, he provides strategic management consulting services to clients in technology based industries. John also serves as the Entrepreneur-In-Residence with the Sustainable Entrepreneurship & Innovation Alliance at USF St. Petersburg's College of Business.
Amy Carson Sauers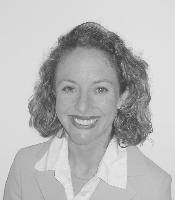 Dr. Sauers is an Associate Professor of Marketing and Entrepreneurship in the College of Business at St. Petersburg College. She is also an Adjunct Professor of Marketing at the Sykes College of Business at the University of Tampa. Her vision of learning is that her students can do anything they set their minds to do and she is here to help them do that.Dr. Sauers was the Director of Marketing, Customer Analytics, for the financial startup, Revolution Money, Inc., before joining SPC in Fall 2008. She is enjoying the entreprenurial teamwork spirit in Tampa Bay and continues to serve her customers in her small business startup. 
When & Where

Dex Imaging
5109 W Lemon St
Tampa, FL 33609


Wednesday, April 10, 2013 at 6:00 PM

-

Wednesday, May 8, 2013 at 8:00 PM (EDT)
Add to my calendar
Organizer
Techstars is an American seed accelerator, founded in Boulder, Colorado in 2006. As of 2019, the company had accepted over 1,600 companies into its programs with a combined market capitalization of $18.2bn USD. Less than 1% of applicants are accepted.