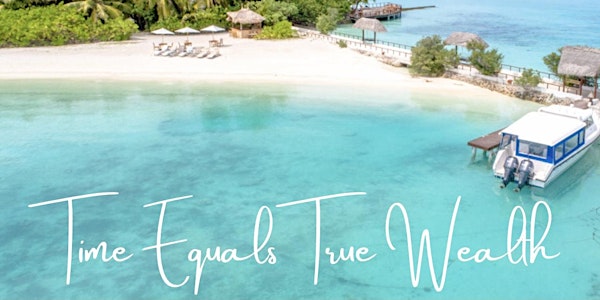 Tampa- Investing in Real Estate
Are you in control of time, finances, and schedule? Are you wanting to become time and financially flexible?
When and where
Location
Tampa. Link will be sent just prior to the event start. Online Event Tampa, FL 33601
About this event
We form part of COMMUNITY of real estate investors and business owners who collaborate to help each other succeed!!!
Whether you have no experience, little experience or you are a seasoned investor, we want to expand to strengthen our network and extend our reach to help others get into real estate deals. The real estate investing opportunity that we will share with you is truly life changing as is changing lives!
What's in it for you? Are you looking to live a different lifestyle, spend more time with family and friends, learn proven systems that provide structure for your business, or see proof that financial freedom can be achieved, then come to our Real Estate Investing Introductory meeting and see the opportunity.
You will learn about the many different paths there are in real estate investing such as Short Sales, Seller Financed Notes, Lease Options, Short Term Rentals, and how to they can be acquired with the right knowledge. You will also learn about how to be more financially efficient so you can keep more of what you make by implementing the use of banking strategies, tax and legal strategies, and having a better understanding of using credit.
We are looking for people who are driven, self-motivated and who are committed to make a difference. If this is you, register for one of our Introductory Presentations. If you are willing to change, you can change your life.
Please RSVP at your earliest convenience to reserve your seat. We look forward to meeting you!
*This is a private event for registered guest only. Registered guests are welcomed to bring a friend, family member or business partner with them...just ensure they are registered as well.*