Tampa Global Day of Code Retreat

Saturday, December 3, 2011 from 8:00 AM to 5:00 PM (EST)
Event Details
On December 3rd, come take part in the Tampa edition of the Global Day of Code Retreat. Coderetreat is a day-long, intensive practice event, focusing on the fundamentals of software development and design. By providing developers the opportunity to take part in focused practice, away from the pressures of 'getting things done', the coderetreat format has proven itself to be a highly effective means of skill improvement. Practicing the basic principles of modular and object-oriented design, developers can improve their ability to write code that minimizes the cost of change over time.
The Global Day of Code Retreat is being held in over 70 cities simultaneously. You can read more about the event here  and see all of the cities participating here. 
The event is free and lunch, drinks, and coffee service will all be provided (and it's not even pizza!). Come join some of the top developers around the globe and hone your skills.
The event will be held in downtown St. Petersburg, and is hosted by Gavin Stark (@gavinstark) and Cory Foy (@cory_foy) with sponsorship from JoJo's in the City (http://www.jojosinthecity.com) and Spatial Networks (http://www.spatialnetworks.com).
Thanks to our Sponsors!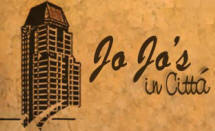 When & Where

JoJo's in the City
200 Central Ave, Suite 100
Saint Petersburg, FL 33701


Saturday, December 3, 2011 from 8:00 AM to 5:00 PM (EST)
Add to my calendar
Tampa Global Day of Code Retreat