Description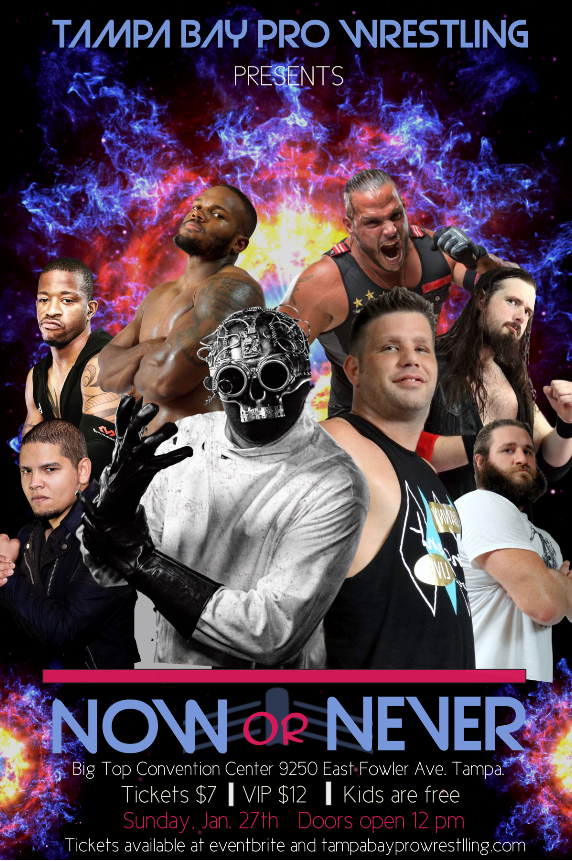 Featuring: "The Maverick" Chris Calloway, Sammy C, Dr. Ian, Eric Weeks, The Coda,"The Brosiah and Chapter President" Josh Grady, Budd Heavy, Leo Brian, David King,"Too Much" Jackson Zaine, Danny Vincent, Royce Adams, Boone "The Gator King", Dax the Axe, Jordan Owens, Romeo Quevedo, Muzzy, Biff Slater, "The Technical Alchemist" David Mercury, Cobalt,Steven Frick, Sage, "The Captain" Aron Nova, Santeria Cortez, Nick "The Tank" Abrams, Logan Rights, and much more.
Match Card is Subject to change
Big Top Convention Center, 9250 E Fowler Ave, Tampa, FL 33592. (Building N)
Children are free at the show with a paying adult, Additional Chairs are made available in all sections for the children to sit with their parents. Please ask the ticket counter day of the show for additional information.
More information on www.tampabayprowrestling.com
Bottled Water is included for Free with all tickets.