TAMING TECHNOLOGY - Today's Technology Workshops for Women Entrepreneurs

Monthly Event - Fourth Monday of every month: 1:30 PM to 11:00 AM (EST)

Atlanta, United States
Registration Information
This event is invite-only
You need an invitation to register for this event. Contact the
host
to find out more.
Who's Going
Loading your connections...
Event Details
See how managing technology can help simplify your life!
Whether you were born in the digital era or not, it's time to catch up. Introducing Taming Technology, a series of hands-on workshops for busy, entrepreneurial women.
Put technology to work for you. Integrate technology into your busy life to save time, money and relationships. Improve your work-life balance and gain a competitive edge.
We meet on the third Monday afternoon of each month at The Georgian Club for a 90-minute workshop. 
Taming Email & Word Processing - April 2 Workshop 
Bring your computer, iPad and iPhone, along with all the email addresses (and passwords!) you want to streamline. We'll show you how to centralize your email and handle it quickly.
We'll also introduce some FREE word processing programs that are friendlier than Word, with all the capabilites and then some...
Save by purchasing a Series
Taming Technology Workshops are $95 each, or you can purchase a series of 3, 6 or 9 and save money.
Save $10 apiece by buying the "3 Series" 

Get 6 for the price of 5 workshops with the "6 Series" - with savings of $95, a 17% discount

Bring a friend and EACH of you saves $10
Advance registration is always required, and seats are limited. Series subscribers get priority for individual workshop registration.
Bring your iPhone or iPad or laptop, arrive at 1:30 PM every 4th Monday, and get ready to take control of your technology and balance your life!
UPDATED Forthcoming Workshops*
[Third Mondays, except when not..., 9:30 AM - 11:00 AM]
Email & Word Processing for your iPad/iPhone - April 2, 2:00 - 3:30 PM
Apple Mail, Google Mail & Pages, Google Apps
Living in the Cloud - April 21
Accessing Your Info EVERYWHERE: iCloud, Google Drive, DropBox
Email Marketing - May 19
MailChimp
CRM Solutions - June 23
Managing customer lists and data
QuickBooks Online for OWNERS (Not your bookkeeper) - July 21
Bill.com, QB apps
Presentations - August 18
Keynote, Google Apps, Prezi, Haiku
Spreadsheets are FUN - September 22
Numbers, Google Apps
Webinars - October 20
 Tools & Google Hangouts on Air
Time Management - November 10
Doodle, BookFresh, Meeting Wizard
Social Media - December 15
Integration Tools: Buffer, FriendsPlusMe, Hootsuite
*Subject to change with advance notice
SERIES PROCEDURE
When you purchase a series, select the FIRST WORKSHOP you want to attend. Then you will receive by email an individual code that will allow you to register for your remaining workshops at no further cost.
Organizer
Nancy Chorpenning, C-Suite Advisors
Nancy Chorpenning is a business advisor and coach specializing in helping women entrepreneurs grow their businesses. Following 25 years as a corporate executive, she was part of the start-up management team for WebMD where she launched their first physician website. 
Her company, C-Suite Advisors, helps entrepreneurs realize success growing their business. Women entrepreneurs take a special place in Nancy's heart and her work. She currently serves on the National Board of Directors for the National Association of Women Business Owners (NAWBO).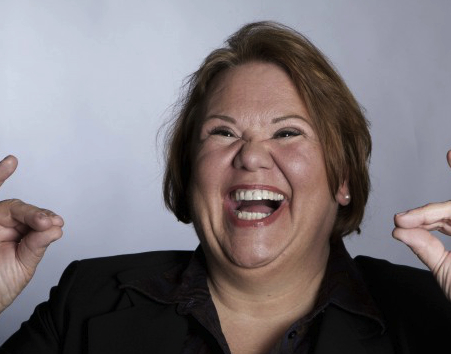 SPECIAL GUEST EXPERT, Sue Cleere, Owner of She's Wired is going to add her expertise as a technology training pro who helps non-technical people maneuver an increasingly technical world. Like Nancy, she's an alumna of WebMD as well as the AJC and Cox.