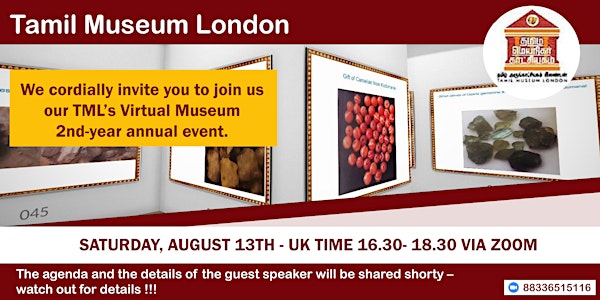 Tamil museum London's virtual tour
Virtual Tamil history tour of the Tamil Museum London
About this event
Tamil museum London's main objective is to exhibit antiquity of the Tamil language, modern linguistics features of the Tamil grammar, works of classical literature, Tamil society's culture, tradition, history, and politics.
In this event, we will take you on a journey together through the virtual floors afield, to learn about Tamil civilisations. And the journey of museum in the past and future.
THIS IS NOT TO BE MISSED.