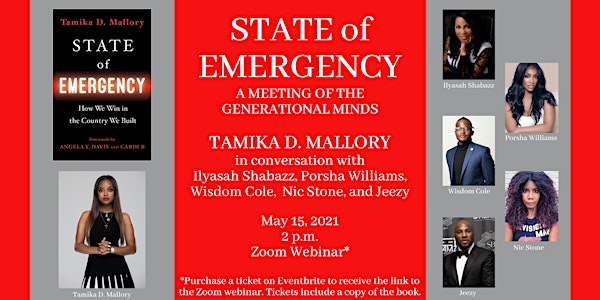 Tamika D. Mallory STATE OF EMERGENCY: A Meeting of the Generational Minds
Refund policy
Contact the organizer to request a refund.
Eventbrite's fee is nonrefundable.
A conversation with author Tamika D. Mallory with Ilyasah Shabazz, Porsha Williams, Wisdom Cole/NAACP, Nic Stone, and Jeezy.
About this event
Join us for a special, live, virtual event with social justice activist and author Tamika D. Mallory, as she discusses the fight for equality and her new book, STATE OF EMERGENCY: How We Win in the Country We Built. Tamika will be joined by special guests: Ilyasah Shabazz, Porsha Williams, Wisdom Cole, Nic Stone and Jeezy in a collective "meeting of the generational minds."
This is a TICKETED EVENT. The ticket price includes a copy of State Of Emergency and the Zoom link to attend the webinar. The cost of the event includes a copy of the book + GA Tax, shipping & handling and a $5 donation to Until Freedom, an organization on the frontlines fighting for justice and focusing on police accountability and criminal justice reform.
The first 150 attendees to purchase a ticket will receive a SIGNED BOOKPLATED COPY of State Of Emergency.
BOOKSALES:
The bookseller for the event is Brave +Kind in Decatur, GA. All orders will be malied to the address provided at registration.
ADDITIONAL UNSIGNED COPIES OF STATE OF EMERGENCY AND DEAR JUSTYCE ARE AVAILABLE TO PURCHASE AT CHECK-OUT. Please see the add-on section during check-out.
BOOK DELIVERY/SHIPPING AFTER THE EVENT.
Books will be packed and mailed to the address provided upon registration.
INTERNATIONAL ORDERS: Attendees will be contacted by Brave + Kind concerning ADDITIONAL POSTAGE for INTERNATIONAL ORDERS.
Please note that USPS is experiencing delays due to the pandemic. Mailed packages may arrive later than usual.
ABOUT STATE OF EMERGENCY:
Drawn from a lifetime of frontline culture-shifting advocacy, organizing, and fighting for equal justice, State of Emergency makes Mallory's demand for change and shares the keys to effective activism both for those new to and long-committed to the defense of Black lives.
From Minneapolis to Louisville, to Portland, Kenosha, and Washington, DC, America's reckoning with its unmet promises on race and class is at a boiling point not seen since the 1960s. While conversations around pathways to progress take place on social media and cable TV, history tells us that meaningful change only comes with radical legislation and boots-on-the-ground activism. Here, Mallory shares her unique personal experience building coalitions, speaking truth to power, and winning over hearts and minds in the struggle for shared prosperity and safety.
Forward-looking, steeped in history, and rich with stories from life on the margins of American life, State of Emergency is a revelatory examination of the challenges we face, of the forces we must overcome, and a blueprint for all who maintain hope for social equity and a better tomorrow.
OUR SPEAKERS: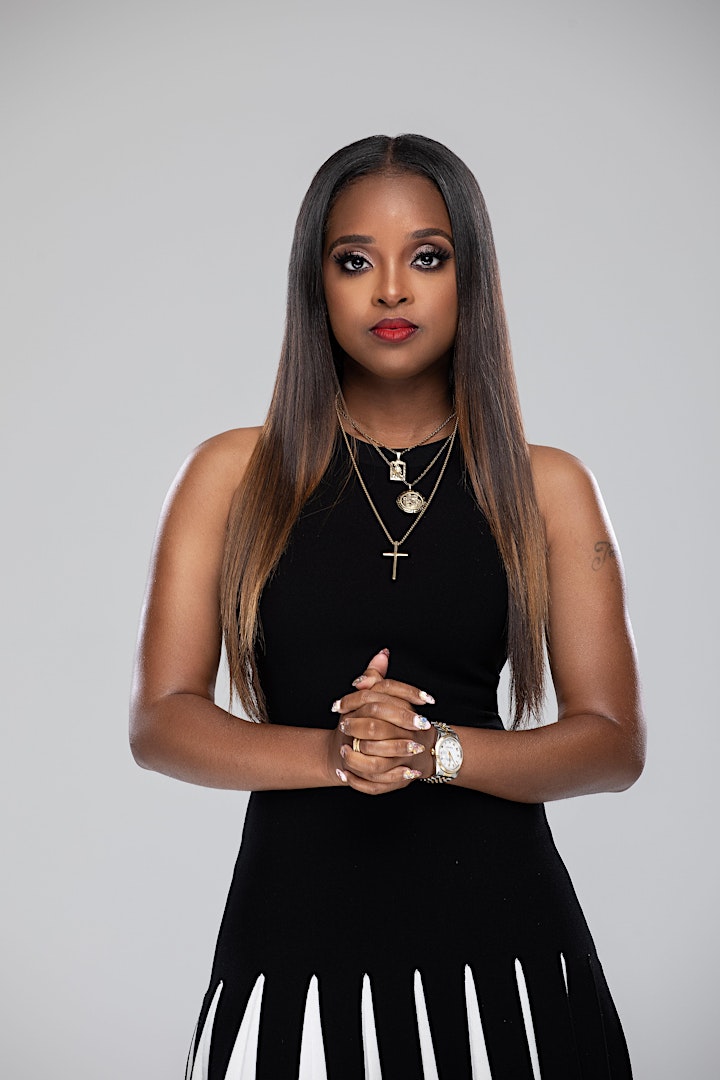 TAMIKA D. MALLORY
Tamika D. Mallory is a trailblazing social justice leader, movement strategist, globally recognized civil rights activist, co-founder Until Freedom and the historic Women's March, and author of STATE OF EMERGENCY. She served as the youngest ever Executive Director of the National Action Network. Her speech in the wake of the murder of George Floyd in Minneapolis, MN--entitled State of Emergency--was dubbed "the speech of a generation" by ABC News. Mallory is an expert in the areas of gun violence prevention, criminal justice reform, and grassroots organizing. 
photo: Gino Mizelli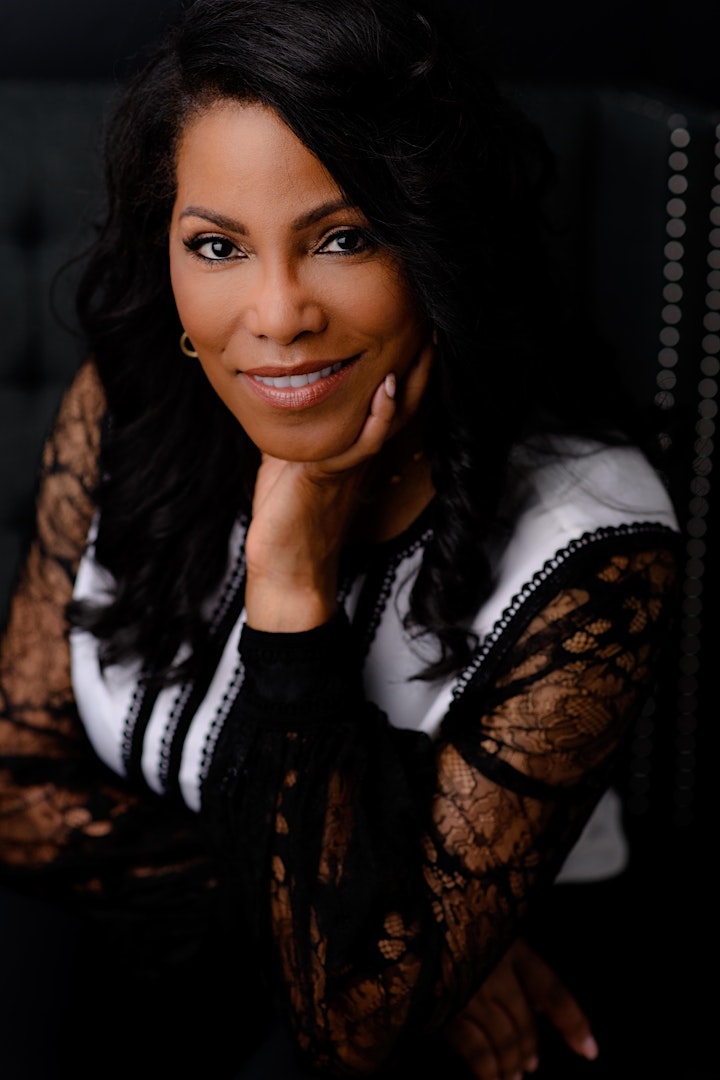 ILYASAH SHABAZZ
Ilyasah Shabazz is an award-winning author, educator and producer. She has authored five historical novels and has served as project advisor for the PBS award- winning film, Prince Among Slaves documentary. She is Co-Chairperson of the Malcolm X & Dr. Betty Shabazz Memorial and Educational Center. In her work to preserve the legacy of her parents, she has dedicated herself to institution building and intergenerational leadership development with the tenants of diversity, equity, and inclusion.
Ms. Shabazz has furthered her community impact with the City University of New York's Office of Academic Affairs, where she created curriculum to encourage higher education for underserved, inner-city high school dropouts. She has worked with the Office of the Mayor in Mount Vernon, as Director of Public Affairs & Special Events. She founded and produced a young adult development program. The purpose of the program was to provide insight on social justice—encouraging personal empowerment. As president and founder of Ilyasah Shabazz Enterprises, she produces a variety of forums dedicated to power, possibility and sovereignty.
Ms. Shabazz is a member of the Soar Higher Cabinet Committee for New Paltz College; a member of the Advisory Council for the Equal Rights Amendment Coalition; a member of Delta Sigma Theta Sorority, Inc. ; and she serves as a Trustee for the Harlem Symphony Orchestra. Ms. Shabazz holds a Master of Science in Education & Human Resource Development from Fordham University and a Bachelor of Science in Biology from New Paltz College. Currently, she is an adjunct professor at John Jay College of Criminal Justice in New York City, where she teaches Perspectives on Justice in the Africana World. Grounded in the commitments of her parents, Ms. Shabazz emphasizes empowerment and inclusion in her teaching and scholarship.
For further information, please visit ilyasahshabazz.com and/or theshabazzcenter.org
photo: Shayla W. Graham Photography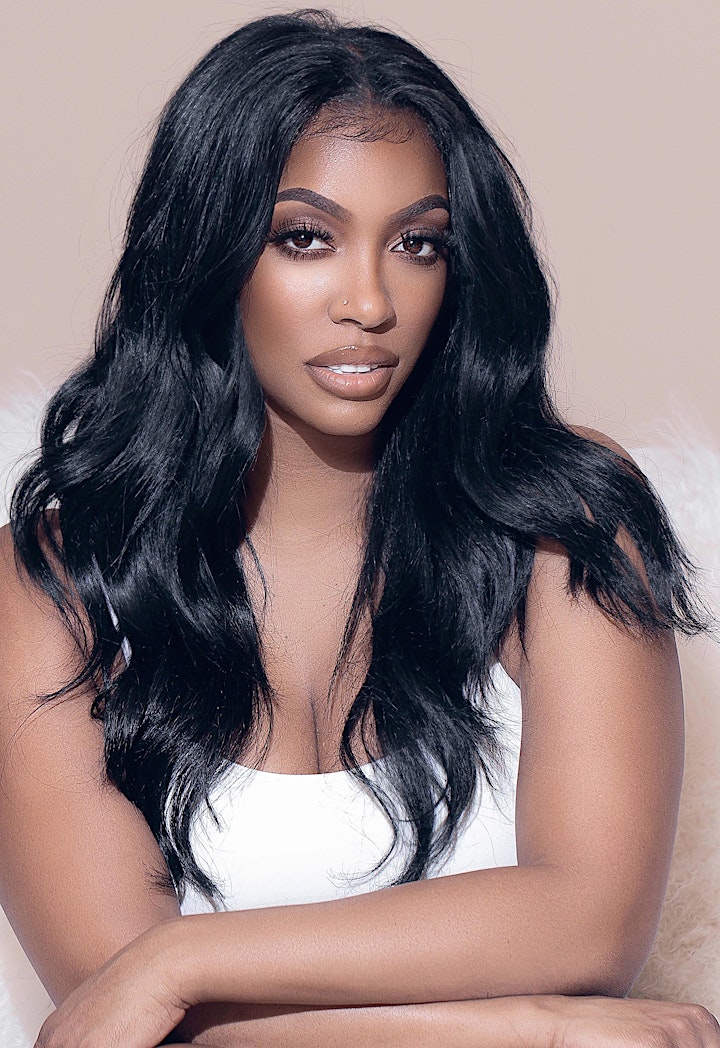 PORSHA WILLIAMS
Porsha Williams is a media personality, television and podcast host, entrepreneur, philanthropist, and upcoming author. A true "cornbread-fed Georgia Peach," Porsha was born and raised into a prominent and historic family in Atlanta as the granddaughter of Civil Rights leader and philanthropist, Rev. Hosea Williams. She remains heavily involved in her various charity partnerships, such as Hosea Helps and March of Dimes, and the ongoing social justice movement. Porsha is the proud mother to her daughter, Pilar McKinley. 
Porsha is recognized as one of the stars of Bravo's #1 show, The Real Housewives of Atlanta, as well as Porsha's Having a Baby, her own highly-rated spin-off special that covered her incredible journey of pregnancy and motherhood. She is the co-host of the nationally syndicated talk show Dish Nation. She has co-hosted Bravo's late night talk show, Chat Room and Stitcher's Porsha4Real Podcast.
Porsha co-starred alongside Vivica A. Fox and Columbus Short in the theatrical remake of Two Can Play That Game, and her fan-favorite voice can be heard as Carlotta in the animated movie CarGo. She also appeared on t HBO's Insecure, Fox's Star, and TV One's Steppin' Back to Love, as well as Sharknado 5: Global Swarming and the first season of The New Celebrity Apprentice. 
As an entrepreneur, Porsha is founder of two incredibly successful businesses: Pampered By Porsha is an affordable yet luxurious sheet line and Go Naked Hair, a hair extension and wig company whose stock that is handpicked by Porsha herself to provide show-stopping options for all women. 
Porsha is currently in development for a game show on NBC, and in the process of writing her debut book, The Pursuit of Porsha.
photo: Kendrick Rahmings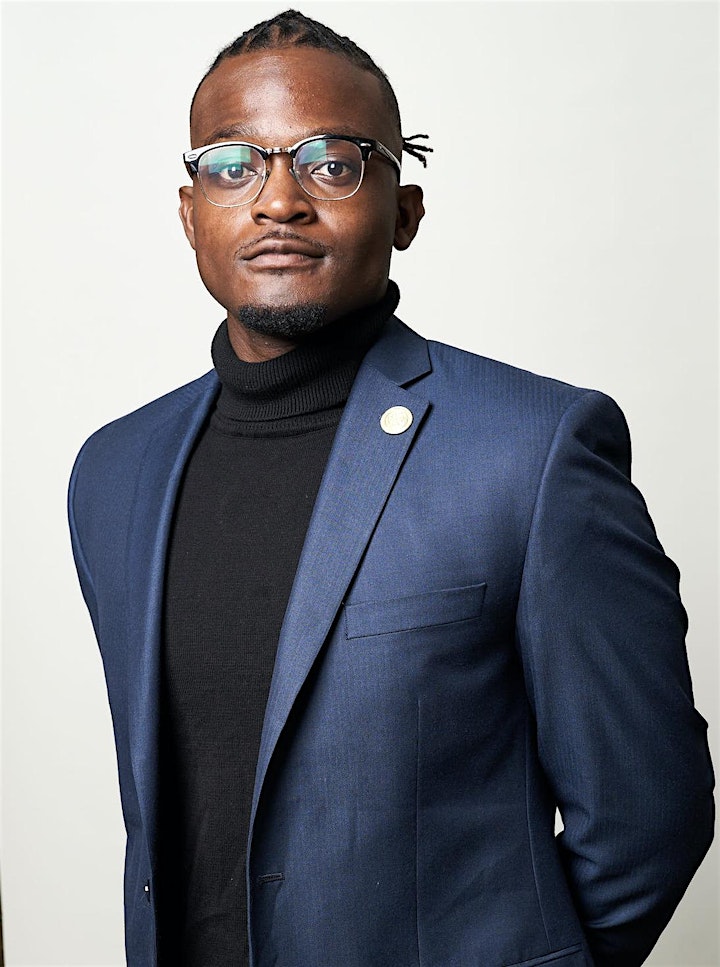 WISDOM O. COLE
Wisdom O. Cole is the Interim National Director for NAACP Youth & College. In this role, he serves more than 700 youth councils, high school chapters, and college chapters actively involved in the fight for civil rights. Wisdom brings extensive experience in civil rights advocacy training institute, electoral action trainings, grassroots organizing, issues toolkits, and webinars at the local, state, and national level. He has managed national campaign efforts focused on building Black political power through youth leadership development, advocacy, and direct action organizing for the past 3 years with the NAACP, formerly as the National Campaigns & Training Manager.
In his time at the NAACP, he has worked on campaigns around the cancelation of student debt, removing police from schools, as well as increasing voter access for young Black people. He has been featured on NPR, VICE, NBC Washington News, Brooking Institute, and The Economist as an advocate for Black youth voter turnout through issue-based campaign organizing. In 2020 he was named one of Complex Life's 32 young activists who are changing the world.
Wisdom was previously a field and state conference organizer for the Afrikan Black Coalition (ABC), the largest Black collegiate organization in California. In 2014, he collaboratively organized the Afrikan Black Coalition conference that featured keynote speakers such as Marc Lamont Hill, Angela Davis, Bobby Seale, and Attallah Shabazz. For this effort, he received the Chancellor's Achievement Award for Diversity in recognition for outstanding contributions to furthering diversity, inclusion, and excellence at UC Santa Cruz.
Wisdom grew up in California where he earned a B. A. in Chemistry, with a minor in STEM Education, from UC Santa Cruz as well as a M. A. in Teaching from the University of San Francisco.
photo: NAACP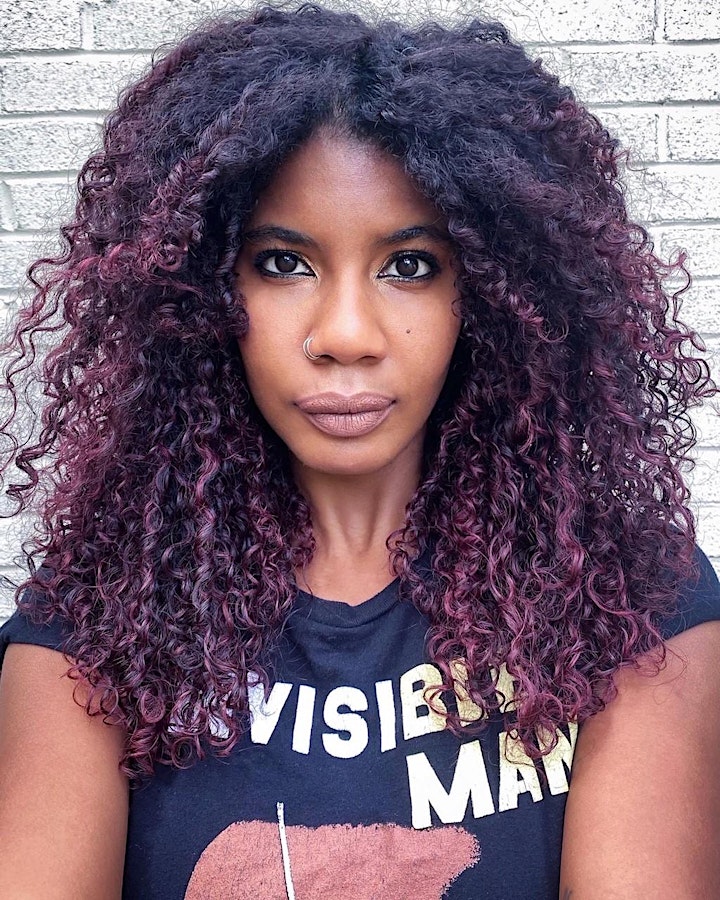 NIC STONE
Nic Stone was born and raised in a suburb of Atlanta, GA, and the only thing she loves more than an adventure is a good story about one. After graduating from Spelman College, she worked extensively in teen mentoring and lived in Israel for a few years before returning to the US to write full-time. Growing up with a wide range of cultures, religions, and backgrounds, Stone strives to bring these diverse voices and stories to her work.
A New York Times best-selling author of young adult fiction and middle grade fiction, best known for her debut novel Dear Martin, Odd One Out, and Dear Justyce , and her Middle Grade debut, Clean Getaway. She also writes short stories and essays.
You can find her goofing off and/or fangirling over her adorable little family on most social media platforms as @getnicced, or on her website: www.nicstone.info.
photo: Nigel Livingstone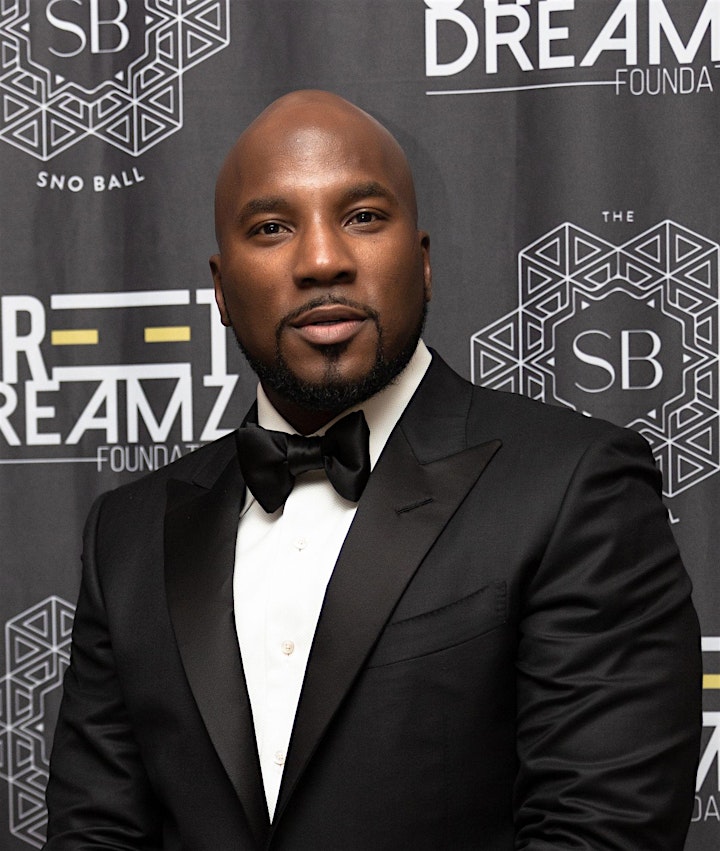 JEEZY
A man of many talents, Jay "Jeezy" Jenkins is a philanthropic entrepreneur, talk show host and platinum-selling recording artist. With a career that spans over two decades, Jeezy's catalog includes countless chart topping singles and collaborations with Jay Z, Rihanna, Demi Lovato, Kanye West and more. In 2020, Def Jam announced that Jeezy would be taking on an executive role as senior advisor to the chairman on issues related to A&R and artist development. Currently, Jeezy is the host of his own weekly talk show "Worth A Conversation," where he connects with thought leaders and career experts on a range of topics. In its second season, guest interviews include Steve Harvey, Ludacris, Bishop T.D. Jakes and more. "Worth A Conversation" airs Wednesday nights on Fox Soul.
photo:William Cotton
OUR BOOKSELLER
Brave + Kind Bookshop, Black Owned and Mom Run, is a thoughtfully curated neighborhood bookshop that focuses on an intentional collection of inclusive children's literature, and a few grown-up books, to help us all become better humans.
722 W. College Ave., Decatur, GA 30030