Event Information
Location
Tambunan
Pisompuruan Square Tamu Ground
Tambunan
Sabah 89657
Description
TAMBUNAN KAAMATAN CHARITY RUN 2017
"AMAZING EXPERIENCE" Cultural Extravaganza!
A run organized by TKCR 2017 Organizing Committee. Committee in the heartland of Sabah at the district of Tambunan. This run is to celebrate the people and culture of Tambunan in celebration of the upcoming Harvest Festival in May 2017 and also to promote "Visit Tambunan 2017" with the theme "Amazing Experience".
TKCR 2017 Organizing Committee, a charity drive to a charity drive to raise fund for the Rumah Kanak-kanak Bondulu, Toboh, Tambunan, Pusat Pemulihan Dalam Komuniti Tambunan and La Sallian Hostel for students, ASRAMA BUTITIN NABAWAN.
Runners Entitlement: Event's T-Shirt, Event Medal, Race Bib
Venue: Pisompuruan Square, Tambunan
Date: 30th April 2017, Sunday @ 6:00AM
Distance: 13.9KM Hilly Route
TKCR Event Day Programme: Please Stay Tune!
Any information contact 012 833 0705 (Simon)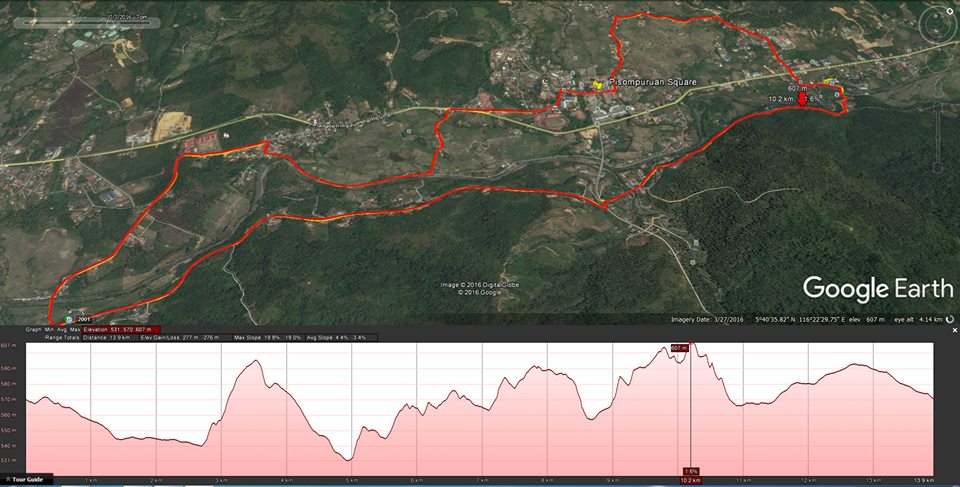 Date and Time
Location
Tambunan
Pisompuruan Square Tamu Ground
Tambunan
Sabah 89657