Description
**In English!/Auf Englisch!**
Tickets:
Per show: €8 (€6 Student)
2-Show Tickets: €12 (€10 Student)
Come early and stay late for drinks!
Friday, July 21st:
8pm Tamar Broadbent
9:30pm Josh Telson

---


Tamar Broadbent: Get Ugly
Did you know that when you go through a break-up you become 25% uglier? Newly single and living in the trendy part of town, Tamar is nervous about leaving the house. How do you become a strong, independent women when your confidence deserts you and you're too busy dodging hipsters, envying gym girls and just trying to keep body hair under control?
Award-winning musical comedy about re-discovering your awesome-ness and embracing life without a filter.

★★★★ 'Impeccable comic timing' The Stage.
★★★★ 'Brings the house down' The Skinny.
Nominated: Best Comedy Show Perth Fringeworld 2017.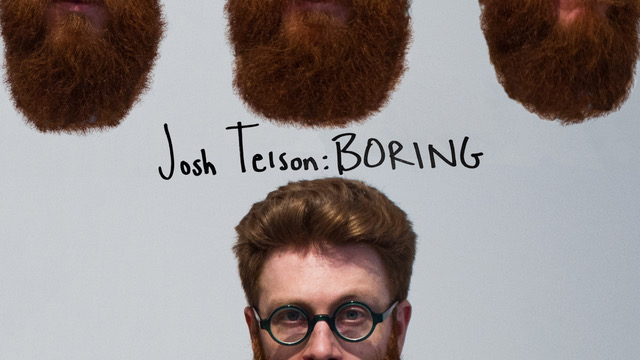 Josh Telson: BORING

Local hirsute hipster dad/Harry Potter-lookalike is back at the Comedy Café Berlin with his 1-hour special.
Come experience a journey through the mind of a man who spends most Saturday nights at home watching Netflix. Combining stories of growing up the oldest son of two hippies, observations about life as a perpetual expat, absurd jokes about raising two bilingual toddlers, and video sketches from his alter ego as a filmmaker, BORING is a peek at life in Berlin as a 30-something who's never been to Berghain but has spent a total of 48 hours in the Kreuzberg Birthing Center.

"This is usually where comedians put a nice review about their standup, but no one knows what to say about my shows." - Josh Telson
---
From July 19th to 30th, we'll be showcasing 20 different acts from all over the world, previewing their shows before the Edinburgh Fringe Festival.
Click here for a full schedule of the Berlin EdFringe Previews.
Presented by Comedy Café Berlin and Damien Warren-Smith of Plague of Idiots.