Tamala Limestone Fieldtrip - Classic Carbonates & Pleistocene Sea-levels 06...
Sales Have Ended
Ticket sales have ended
We look forward to seeing you on the Tamala Limestone fieldtrip!
Sales Have Ended
Ticket sales have ended
We look forward to seeing you on the Tamala Limestone fieldtrip!
Description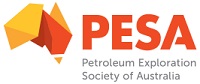 GSA-WA in conjunction with PESA are proud to offer a short afternoon fieldtrip to the classic Peppermint Grove outcrops along the Swan River, led by Dr. Milo Barham (Curtin University).
The Tamala Limestone crops out in a near continuous ribbon for over 1000 km along the southwestern coast of Western Australia. Although dominated by Pleistocene aeolianites, with increasing study and recognition of discrete members, the temporal and environmental complexities of the Tamala Limestone's deposition are becoming clearer. At Peppermint Grove, several facies are well-exposed in a relatively small area, allowing for easy investigation of classic Western Australian lithofacies, and broader carbonate-dominated sedimentary features from a variety of paralic depositional environments (aeolian to shallow marine). Improved age constraints and investigation of facies-relationships at Peppermint Grove allow for the generation of simple sea-level curves for this section and a broader discussion of Pleistocene glacio-eustatic sea-level curves and their influence on sediment packages.
Time: 4:30pm Tuesday 6th March 2018 (activities for ~1.5-2 hrs depending on discussion).
Place: Suggested to park on the Esplanade (see map) and walk ~150 m to the Scotch College boat shed to rendezvous.
Suggested to bring: A clipboard, stationery + compass clinometer, camera, handlens, tape measure, food and drink etc. if desired.
Provided: Some basic notes, a simple worksheet and guidance. A free drink for GSA-WA members who wish to retire to the nearby Albion Hotel after the trip for social discussions.
Non GSA-WA members, please e-mail milo.barham@curtin.edu.au to enquire about attendance.
This trip is being undertaken of your own free will and is not associated with Curtin University in any official capacity. Curtin University, the GSA-WA and PESA accept no liability for any injury or damage to property suffered during this excursion. All the sites are on publicly accessible land but relate to cliff sections and so there is an inherent risk.
Please do not hammer, damage, climb on or disturb the rock faces and local vegetation. On site we will focus on sea-level change and WA geology (late Pleistocene Tamala Limestone).