Location
Laura's House
Exact location will be sent to ticketholders
Boulder, Colorado 80305
Refund policy
Refunds up to 7 days before event
Eventbrite's fee is nonrefundable.
Description
Stories with Spirit (Cooper Braun and Rachel Ann Harding) and Laura Deal are thrilled to welcome master storyteller and comedian Paul Strickland to Boulder for a storytelling house concert! Laura heard Paul tell a fabulous, hilarious tale at the National Storytelling Festival in Jonesborough, TN last fall, and jumped at the chance to host him and hear him tell more stories. Laura, Cooper, and Rachel Ann will also be telling tales.
Please note: Stories will be for ages 12 and up, and there are cats who live in the house!
Doors open at 6:30 p.m. We suggest buying tickets early--Laura's storytelling evenings sell out!
Questions? Contact Laura at laurakdeal@gmail.com or 720-891-3469
OUR STORYTELLERS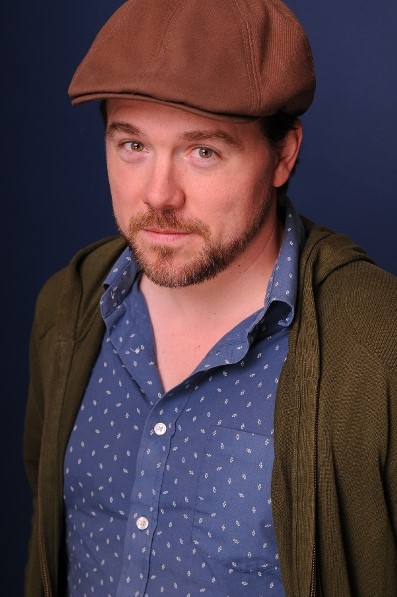 PAUL STRICKLAND (https://www.ainttrue.com/) Paul's hilarious and heart-felt tall-tale fantasies have won "Best of Fest" honors on 12 different occasions at Fringe Festivals across the U.S. and Canada. Most of Paul Strickland's stories were told to him by his Ain't True and his Uncle False, who live in Big-Fib Cul-de-sac, a small trailer park in the mythical America south just off the coast of Factual. In 2016 the CBC (Canadian Broadcasting Company… the NPR of up there) called Paul's stories "a minor miracle." He was an Exchange Place Teller at the National Storytelling Festival in 2018.
Paul made his NYC stage debut with his shadow and flashlight ghost story play "13 Dead Dreams of "Eugene"" Off-Broadway at the SoHo Playhouse in November of 2018.
"Superb storytelling." – Front Row Center NYC
Always adapting and connecting to whatever audience is in front of him, Paul has performed his stories at theaters, festivals, comedy clubs, middle schools, corporate events and even two prisons- where he was NOT an inmate at the time. Selections from his comedy performance "Levels of Difficulty" can be heard every day on XM Sirius radio.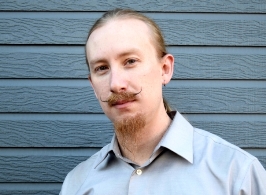 COOPER BRAUN (cooper.braun.enos@gmail.com) was raised by granola-eating coyotes in Boulder, Colorado and grew up without a television and turned to storytelling records and cassette tapes for entertainment. He started his performance career as an actor and in 2013 rekindled his childhood love for live storytelling. Cooper competed in the story slam at the National Storytelling Festival in 2015 and 2016. In October 2017, he performed at the Exchange Place at the National Storytelling Festival. He was recently recognized by the National Storytelling Network as 2018's "Emerging Artist" in the U.S. While an accomplished slam teller, Cooper's first love is traditional tales. Cooper's stories remind adults that folk and fairy tales are not just for children.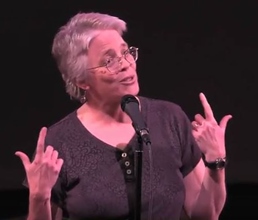 LAURA DEAL (www.laurakdeal.com) volunteers with Spellbinders, telling traditional stories in schools, and has won Boulder, Colorado's storytelling slam, Truth Be Told. Her stories have appeared on the Story Story Podcast and are available on her CD, The Diffendaffer Taffy Cafe. She's published in short fiction, non-fiction, and poetry, and also interprets dreams. Laura has performed at the National Storytelling Network Summit and at Timpanogos Storytelling Festival (as a finalist in the Timp Tell Contest).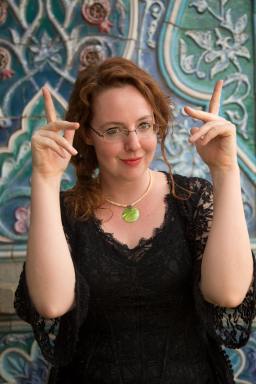 RACHEL ANN HARDING (www.rachelannharding.com), a traditional storyteller and musician, is passionate about telling folk, myth, and traditional tales. She has been a featured teller for Truth Be Told and a panelist for Intergenerational Storytelling at the National Story-telling Network Conference in 2015. She is the producer for the Story Story Podcast, which is all about traditional storytelling. Rachel Ann weaves story and song together to create unique and entertaining storytelling events, keynotes, and workshops that display the relevance of story-telling in our lives. She believes that fairytales are for all ages and mesmerizes audiences with old tales woven into new.