Talks at the Schomburg: What Will Be Different for U.S. Historians?
Description
Some U.S. historians have become increasingly visible, vocal, and even radicalized in response to today's political climate, the implications of U.S. Government policy shifts, and the decisions of their peers to speak out, or remain silent, on current affairs. What is the ethical and responsible role of historians in public discourse, particularly when "alternative facts" have become commonplace and history itself is called into question?

Join the discussion with Professor Jennifer L. Morgan, Professor Robyn C. Spencer, and Professor Jeffrey Sammons, moderated by activist Gina Belafonte.
Co-curated with Brian Tate as part of the series, If They Come for Me in the Morning, forums on the legacy of state sponsored xenophobia.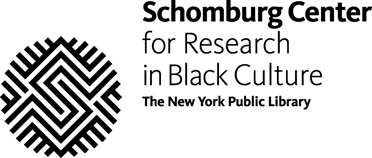 FIRST COME, FIRST SEATED
Events are free and open to all, but due to space constraints registration is requested. We generally overbook to ensure a full house. Registered guests are given priority check-in 15 to 30 minutes before start time. After the event starts all registered seats are released regardless of registration, so we recommend that you arrive early.

GUESTS
Please note that holding seats in the Langston Hughes Auditorium is strictly prohibited and there is no food or drinks allowed anywhere in the Schomburg Center.
AUDIO/VIDEO RECORDING
Programs are photographed and recorded by the Schomburg Center. Attending this event indicates your consent to being filmed/photographed and your consent to the use of your recorded image for any all purposes of the New York Public Library.
PRESS
Please send all press inquiries (photo, video, interviews, audio-recording, etc) at least 24-hours before the day of the program to Ayofemi Kirby at ayofemikirby@nypl.org.

Please note that professional photography and video recordings are prohibited without expressed consent.