Talks at the Schomburg: Charles White Amongst Friends
Description
Scholar LeRonn P. Brooks, PhD (Moderator), art historian Andrea Barnwell- Brownlee, PhD, Director of the Spelman College Museum of Fine Art, visual artists Yashua Klos and Robert A. Pruitt, and writer Christopher Stackhouse will discuss Charles White's life, work, legacy, and his influence on today's contemporary artists. Over the course of his four-decade career, Charles White's commitment to creating powerful images of African Americans—what his gallerist and, later, White himself described as "images of dignity"—was unwavering. Using his virtuoso skills as a draftsman, printmaker, and painter, White developed his style and approach over time to address shifting concerns and new audiences. White's far-reaching vision of a socially committed practice attracted promising young artists, including many artists of color, and he became one of the 20th century's most important and dedicated teachers.
Presented in partnership with The Museum of Modern Art and their current exhibition Charles White: A Retrospective October 7, 2018–January 13, 2019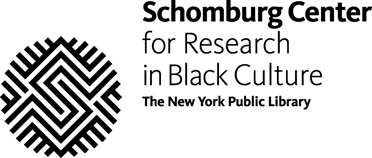 FIRST COME, FIRST SEATED
Events are free and open to all, but due to space constraints registration is requested. We generally overbook to ensure a full house. Registered guests are given priority check-in 15 to 30 minutes before start time. After the event starts all registered seats are released regardless of registration, so we recommend that you arrive early.

GUESTS
Please note that holding seats in the Langston Hughes Auditorium is strictly prohibited and there is no food or drinks allowed anywhere in the Schomburg Center.
AUDIO/VIDEO RECORDING
Programs are photographed and recorded by the Schomburg Center. Attending this event indicates your consent to being filmed/photographed and your consent to the use of your recorded image for any all purposes of the New York Public Library.
PRESS
Please send all press inquiries (photo, video, interviews, audio-recording, etc) at least 24-hours before the day of the program to Ayofemi Kirby at ayofemikirby@nypl.org.

Please note that professional photography and video recordings are prohibited without expressed consent.