Description
Note: This event is sold out, but you can watch the livestream on our Facebook page on the date and time of the event.

Take a voyage through American rave music with Josh Wink.
LANDR's Talk:Music series is back, in collaboration with Piknic Électronik!
Wink will be at the LANDR headquarters in advance of his Piknic set to discuss his involvement in the American rave movement since the early 90s, his thoughts on current dance music scenes, his productions techniques, his breakthrough moments and more.
About Josh Wink
Josh Wink was born and raised in Philadelphia. He's one of the pioneers of American rave music.
His first EP 'Tribal Confusion' was released under E-Culture on the iconic Strictly Rhythm label in 1990. Four years later, he started his own influential imprint Ovum Recordings.
He's released various iconic dance tracks (under multiple monikers) including: 'Don't Laugh', 'I'm Ready' and 'Higher State of Consciousness.'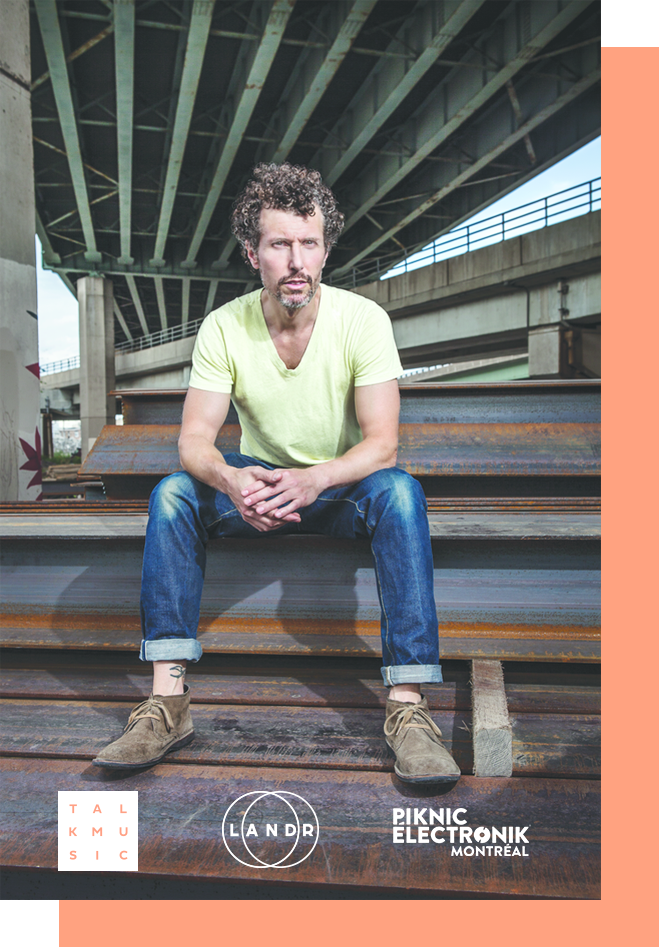 Event Info
Doors 1:30 PM / Talk 2:00 PM
FREE, RSVP required (space is limited).
~45 minute talk with time for questions at the end, so come prepared!
Free beer while supplies last.
The talk will last about 45 minutes.
We will open it up to questions from the audience at the end, come prepared!
Free beer will be served (in limited quantity until supplies last)
The location is wheelchair accessible.
The talk will be livestreamed on Facebook. Tune in on LANDR's page.
About Talk:Music
LANDR invites music makers and forward thinkers to discuss sounds and creative strategies that shape today's music landscape.
Each talk offers an in-depth look at a specific topic or an artist's practice, in the intimate setting of our headquarters. This is the fourth event in this series.