About this Event
In this episode of Talking Headways, host Jeff Wood will talk with Ryan Westrom of Greenfield Labs. Together they will discuss the stewardship of streets and design principles to accommodate a new era of mobility centered on people.
Guest
Ryan Westrom is the Mobility Partnerships Lead for Greenfield Labs in Palo Alto, CA who, through human-centered design, are exploring the future of mobility. Prior to moving west, he was a transportation planner and engineer at the District Department of Transportation (or DDOT) in Washington, DC. A licensed Professional Engineer and certified Professional Transportation Planner, Ryan holds undergraduate degrees in civil engineering and urban planning from the University of Illinois and a Master of Science in Transportation from MIT and has over 15 years of experience in the realm of transportation. A native of Minnesota, he has also worked in Boston and Chicago. He's a husband and father of three girls. Ryan is a city dweller, basketball junkie, news reader (538, Kottke, The Ringer, NYT…), sports enthusiast, politico, and traveler, in pursuit of livable places and social justice.
About the Host
Jeff Wood is an urban planner living in San Francisco. He's the owner and operator of The Overhead Wire Daily newsletter and host of the Talking Headways Podcast. He has BA in Geography and MS in Community and Regional Planning from the University of Texas at Austin.
All ticket holders are invited to attend a complimentary Happy Hour hosted by CityLab at Camp David starting at 5pm.
Purchase a $15 Smart Cities Day Pass granting access to all Smart Cities events here.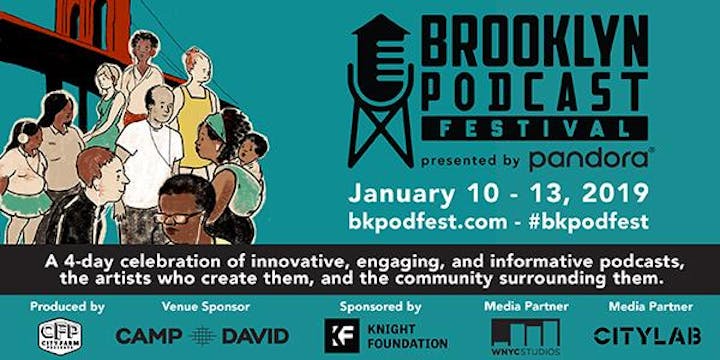 About the Brooklyn Podcast Festival
The Brooklyn Podcast Festival is presented by Pandora. WNYC Studios is a media partner of the Brooklyn Podcast Festival.
Launched in 2017, the Brooklyn Podcast Festival is a celebration of innovative, engaging, and informative podcasts of all genres, the artists who create them, and the community surrounding them. The Festival gives audiences the opportunity to see their favorite podcasts live and a chance to discover new and up and coming shows.
Smart Cities Series, part of the Brooklyn Podcast Festival presented by Pandora, is brought to you by Knight Foundation. Camp David is a venue sponsor of the Smart Cities Series. WNYC and CityLab are media partners of the Brooklyn Podcast Festival.