Description
Whether you are designing a new garden, refreshing an established one, starting your own kitchen garden, planning to grow unusual veg, want to know what herbs will grow best in your Irish garden or are curious about trends in garden landscaping and design, you will want to attend our TALKING GARDENS FESTIVAL at CLIFF AT LYONS.
TALKING GARDENS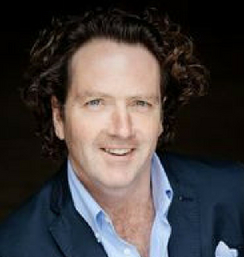 "A Chelsea Flower Show Odyssey" Chelsea gold medal winner Diarmuid Gavin recounts his adventures at the
world's most famous gardening event, revealing the challenges and drama of creating a garden for the Chelsea
Flower Show. He will also share trends in garden design and practical advice on planting, including the must-have plants from Chelsea 2018.
TALKING GARDENS
"Starting Your Own Kitchen Garden" with Head Gardener Seamus Bradley in the EDIBLE GARDEN
LUNCH
Alfresco Grill served in the DOVETAIL garden
FLORAL MASTERCLASS
Tips and tricks from expert florist Lorcan Burke
BROWSE
A Summer Art Exhibition by Brenda Harris
ENJOY
A mini botanical treatment and natural skincare talk at The Well in The Garden*
SHOP
Plants and gifts at a special Summer Garden Market