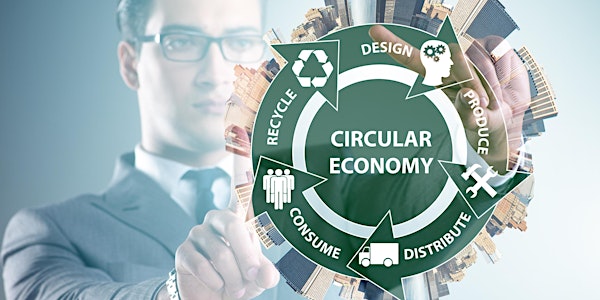 Talking Economic Development in Virginia
UFSC Virtual Meeting featuring Jason EL Koubi, EVP Virginia Economic Development Partnership and Jeff Conley, Supplier Diversity Manager
About this event
Join UFSC Richmond Chapter for its Tuesday, May 12, 2020 Virtual General Body Meeting featuring:
• Jeff Conley, County of Henrico Manager of Supplier Relations and Chairman of Carolina – Virginia Minority Supplier Development Council
• Jason EL Koubi, Executive Vice-President, Virginia Economic Development Partnership
This panel will be moderated by Annette Ross, Diversity and Inclusion Director with Johnson Marketing, Inc. The meeting will start at 6:00 pm, edt, virtually on Zoom.
This panel of experts will lead a discussion entitled "Regional Economic Development Initiatives – Having Our Experts at the Table".
Mr. Conley will share how the Carolinas –Virginia Minority Supplier Development Council (CVMSDC) and the County of Henrico are empowering small business to do business with major corporations and governmental agencies.
Mr. Koubi, will educate participants about big economic development projects that are going on throughout the state of Virginia and their economic impact.
During the discussion both panelist will share some insights on the business impact of COVID-19.
Through this increased awareness, participants will be empowered with the knowledge to engage in the various aspects of the economic growth and sustainability of Central and Northern Virginia.
Registration is free but you must RSVP to gain access to this empowering session
Register https://UFSCEconomicEmpowerment.eventbrite.com
Learn more about UFSC at www.ufscnet.org. Recorded: Yes, this call will be recorded.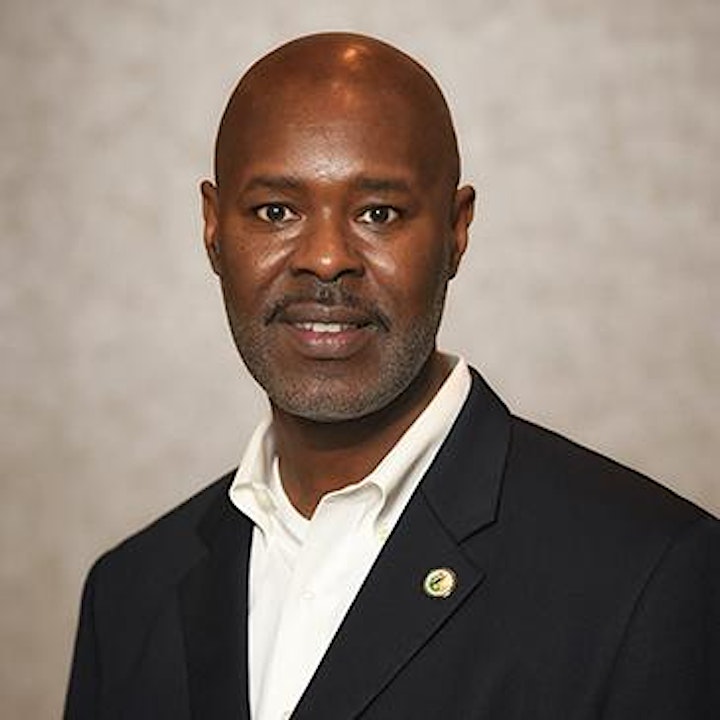 Jeff Conley
Jeff is a long-time advocate for Business Development and Supplier Diversity who provides a wealth of expertise to his role as Supplier Relations Manager for the County of Henrico. Jeff is passionate about entrepreneurship and small business. In the Supplier Manager role Jeff oversees the County's Small, Women-owned and Minority-owned (SWaM) Business Program. Jeff's relationship management skills combined with his zest, zeal and corporate savvy serve to enhance the goals of Henrico County to build an inclusive economy. As the business capital of the Richmond region, Henrico County has many programs and initiatives aimed to help businesses succeed and purchases more than 300M annually for general government and schools.
Jeff a native of Virginia Beach and graduate of Norfolk State University has certificates from the University of Richmond, Robins School of Business, Executive Management Program and University of Wisconsin Madison, Business Management.
A consummate business professional Jeff has held senior leadership positions with the Office of Minority Business Development, the Carolinas-Virginia Minority Supplier Development Council (CVMSDC) along with more than a twenty-year career with Fortune 500 financial institutions. Jeff's ability to nurture and develop relationships helped to catapult him as a sought out financial advisor and resource. Jeff has been awarded the Carolinas-Virginia Minority Supplier Development Council's Coordinator of the Year and facilitated and hosted Henrico County's first regional procurement expo that brought together four localities & diverse vendors with an estimated 1B in purchasing potential.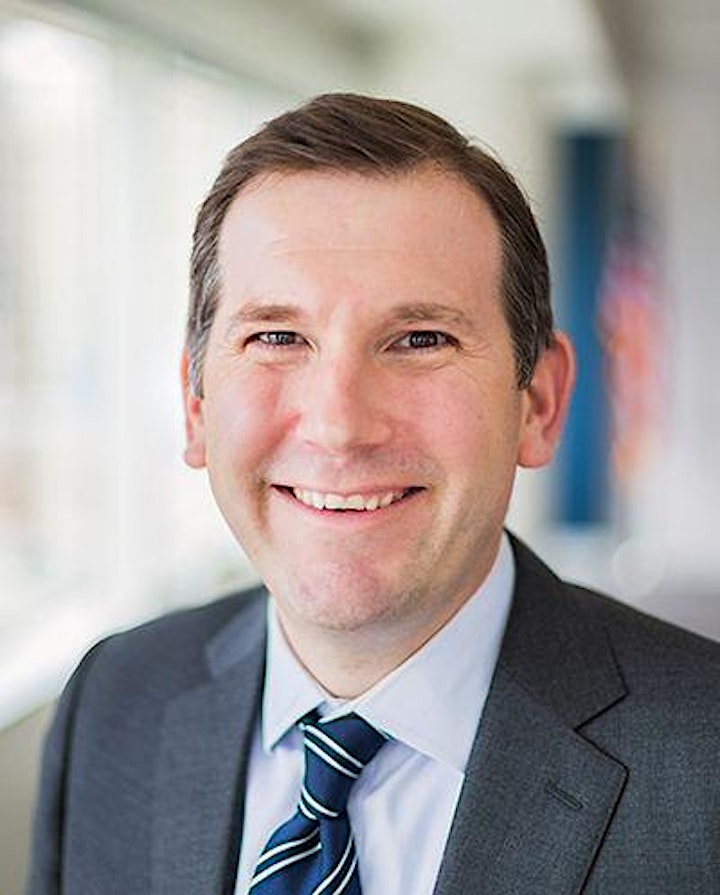 Jason EL Koubi
Jason El Koubi serves as VEDP's Executive Vice President, leading the organization's strategy and operations in collaboration with the President and CEO and directly overseeing activities related to economic competitiveness, international trade, incentives, research, IT, fiscal operations, and human resources.
Before joining VEDP in July 2017, El Koubi was previously President and CEO of One Acadiana, a regional economic development organization based in Lafayette, Louisiana. Under his leadership, the organization developed and successfully launched one of the most successful capital campaigns of its kind in the nation to deliver a new economic development program for the nine-parish region. Previously, El Koubi served as Assistant Secretary of Louisiana Economic Development, where he led initiatives that helped secure projects creating more than 63,000 new jobs along with more than $28 billion in new capital investment, while dramatically improving Louisiana's position in virtually every state business climate ranking.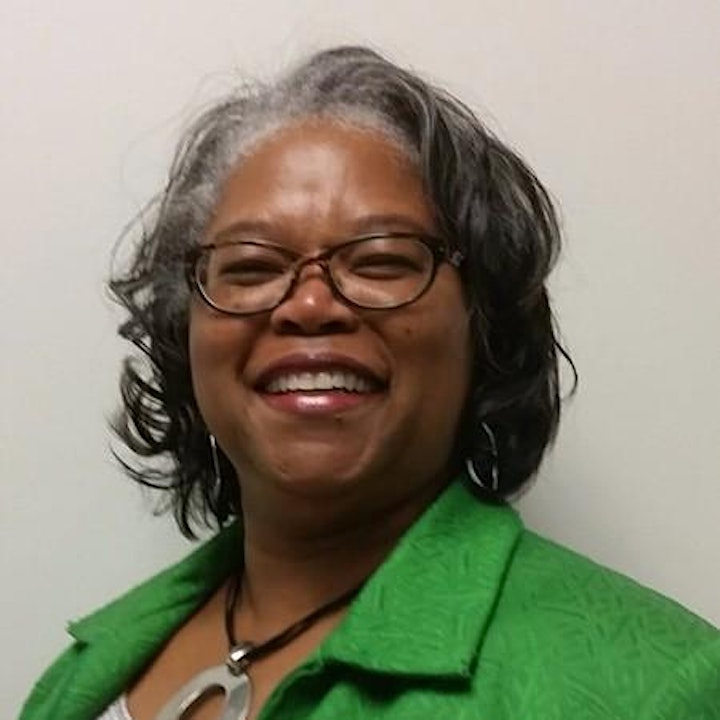 Annette Ross
Annette Ross has served over 10 years in Supplier Diversity and Inclusion and began her career in Dominion Energy's Supplier Diversity Program. She serves as the Director, of Supplier Diversity and Inclusion with Johnson, Inc., and is the SWaM consultant for the VCU Health and DPR Construction's New Children's Hospital project. During her supplier diversity and inclusion career, Annette has connected small businesses with Fortune 500 companies, local government, and large general construction companies in an effort to build capacity for certified small, women-owned, minority-owned, veteran, service- disabled veteran, and LGBTQ businesses.
At Dominion, she increased the corporation's diverse spend by 250M over a four-year period by introducing a national women-owned business to the company. Also, she represented Dominion in a leadership role as Chairperson of the Virginia Minority Supplier Development Council's advisory committee and was awarded Advocate of the Year by the organization and received the Business Diversity Excellence Award by the Asian Chamber of Commerce.
Annette is a graduate of Hampton University where she earned her BA in Chemistry and holds a MS in Environmental Management from the University of Maryland. Mrs. Ross is a certified hazardous waste emergency response manager and is seeking the American Contract Compliance Association, Certified Compliance Administrator certification. She's a member of the UFSC, Toastmaster's International, and the American Society of Safety Professionals. Mrs. Ross is married to Dr. Jerome C. Ross and they proud godparents of three young adults and three great god children.