Join Geelong Contemporary for a virtual event with Geelong artist, Cricket Saleh.
About this event
Join Geelong Contemporary for Talking art—in the studio, hosted online with Geelong-artist, Cricket Saleh.
A unique opportunity to visit the studio of a practising artist, this live Talking art session moderated by Senior Curator, Lisa Sullivan, will give participants the chance to go behind-the-scenes. Hear how Cricket has managed throughout the changing environment of COVID-19 and her insights on how the pandemic is affecting contemporary artists. The event will include a moderated Q&A session via the chat function.
Cricket Saleh's work This Too Shall Pass (2018) was proposed at the 2019 Geelong Contemporary soirée and purchased through the support of the John Norman Mann bequest, 2019.
All proceeds raised from this event go towards the support of contemporary artists.
A Geelong Contemporary event
Geelong Contemporary supports the acquisition of contemporary art for Geelong Gallery. Since 2016 the commitee has raised funds to support the acquisition of works by Nicholas Mangan, Gabriella Mangano and Silvana Mangano, Louise Paramor, Rone, David Rosetzky, Charlie Sofo and Christian Thompson.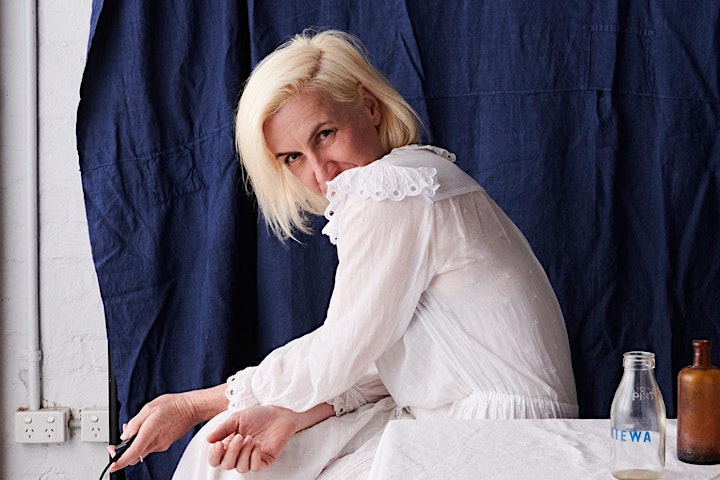 Image: Cricket Saleh. Courtesy of the artist.
Organiser of Talking art—in the studio with Cricket Saleh