"Talk2Me" Android App Coding for Girls

Wednesday, October 19, 2016 from 1:30 PM to 4:00 PM (CEST)
Event Details
Wanneer je ouders zeggen: "ruim je kamer op" of "doe je huiswerk," klinkt het alsof ze een vreemde taal spreken? Misschien omdat het echt zo is! ;)

Met deze app-coderingsworkshop, kunnen jij en een partner de "Talk2Me" smartapp bouwen dat je telefoon of tablet leert een spraakopdrachten in één taal te nemen en het luidop in een ander taal uit te spreken. De app zal waarschijnlijk jullie kamer niet kunnen opruimen, maar het kan jullie toch helpen om je ouders (een klein beetje) beter te begrijpen!

Op 19 oktober in Brussel, in de viering van de Europese Code Week 2016, organiseert DigitalMuse.org* de "Talk2Me" workshop voor meisjes, tussen 10 en 13 jaar, om ze te leren een smartphone app te coderen. Dit evenement - open voor deelnemers uit het heel Brussel - zal in het Nederlands en Engels uitgevoerd worden en vindt plaats in het Koninklijk Atheneum Etterbeek.

Computers en Android-apparaten: Computers zullen beschikbaar zijn op de school, maar als je een Android-apparaat (tablet of smartphone) hebt, breng het maar mee!

Vrijwilligers: Wij zijn op zoek naar vrijwilligers -- ouders, leraren en leerlingen van de hogere graden -- om ons met het evenement te helpen.  Vermeld je interesse met het inschrijven als "volunteer" hier beneden.

* Een initiatief van de Digital Leadership Institute
---
When your parents say "clean up your room" or "do your homework," does it sound like they're speaking a foreign language?  Maybe that's because they are!  ;)

With this Android app-coding workshop, you and a partner will build the "Talk2Me" app that teaches your phone or tablet to take voice commands in one language and shout them out in another.  It probably won't get your room clean, but it might just help you to understand your parents (a little bit) better!

On 19 October in Brussels, in celebration of European Code Week 2016, DigitalMuse.org* will carry out the "Talk2Me" hands-on workshop teaching smartphone app coding for Android, to girls aged 10 to 13.  This event -- open to participants from across Brussels — will be taught in Dutch and English, and held at the Koninklijk Atheneum Etterbeek.
Computers & Android Devices:  Computers will be available at the school but if you have an Android device (tablet or smartphone), please bring it along!
Volunteers:  We are seeking volunteer support for the event from parents, students of higher grades, and teachers. If you're interested in helping out, please show your interset by registering as a Volunteer herewith and we will get back to you.

*an initiative of the Digital Leadership Institute

When & Where

Etterbeek Koninklijk Atheneum
Emond Mensenslaan 2
1040 Etterbeek
Belgium


Wednesday, October 19, 2016 from 1:30 PM to 4:00 PM (CEST)
Add to my calendar
Organizer
DigitalMuse.org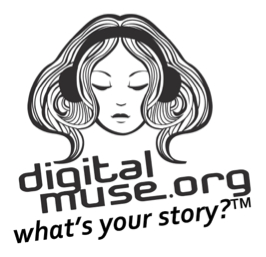 DigitalMuse.org is an initiative of the Brussels-based Digital Leadership Institute promoting ESTEAM* skills to girls through digital and creative endeavor.  *Entrepreneurship and Arts powered by STEM

"Talk2Me" Android App Coding for Girls