Description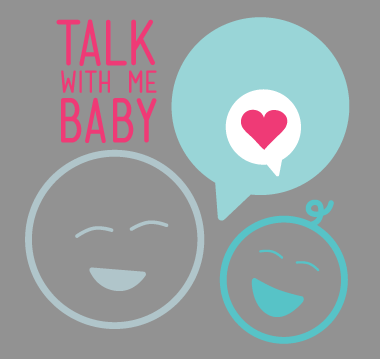 ---
The brain undergoes its most dramatic development during the first three years of life. This makes early childhood a "period of great vulnerability, but also a period of great opportunity." Research shows us that children's brains grow rapidly and form more neural connections before birth and in the first three years than any other period of life. When this early development is not nurtured, the brain's architecture is adversely affected and young children fall behind in their developmental learning.

We know that young children (aged 0-3) in foster care have often suffered from environments that do not nurture brain development and many of these children have experienced exposure to trauma, toxic stress and/or traumatic separation.

By attending this course foster parents will:
Increase their understanding of the critical role they play in their young foster child's development and future school achievement.

Increase their capacity to create supportive and responsive relationships with their young foster child through language nutrition strategies.

Understand how to use language nutrition strategies to help young foster children overcome challenges from exposure to trauma, toxic stress and traumatic separation.

Develop the skills necessary to train birth and adoptive parents in "Talk With Me Baby" strategies.
---
Promise686 is pleased to share this opportunity with our adopting/fostering community. This course provides 2.5 CEU credits, with certification provided for all registered foster parents present at the close of the session.
Light refreshments and drinks provided. Optional box lunches may be purchased for $5 cash/check at the event. Questions? tracy@promise686.org
Note: We are unable to provide childcare. Foster parents? Consider asking your Care Community to serve your family so that you may attend as a couple. (What is a Care Community? Glad you asked! Learn more!)
Program/Trainer Details
Talk With Me Baby is a partnership of six lead organizations that are committed to ensuring that every newborn in Georgia receives essential language nutrition and has the opportunity to reach their full potential. The lead partners are: the Georgia Department of Public Health and Department of Education, Emory University's School of Nursing and Department of Pediatrics, the Marcus Autism Center at Children's Healthcare of Atlanta, the Atlanta Speech School's Rollins Center for Language and Literacy, and Get Georgia Reading - Georgia's Campaign for Grade Level Reading. As leaders in the field of health, education, and policy, these partners understand the impact that abundant "language nutrition" has on early brain development and how it sets the stage for success in school and the workplace which in turn impacts health and well-being
Sarah Flesher is an endurance athlete who thrives in the physical and mental challenges of competition. A natural problem solver and solution seeker, she excels while navigating challenging projects, streamlining processes and procedures all while maximizing underutilized resources. Her background in business-finance, nonprofit management, and philanthropic oversight provides for a unique approach to every task. She couples a high degree of professionalism with a leadership style that focuses on maximizing everyone's potential and talents to help your team realize that there is more than one prize in every endeavor.
Prior to founding Endurance Project Management, Sarah worked as an Operations Advisor for Arabella Advisors in Washington, DC where she led a multi-departmental team towards the identification of challenges, developed solutions, and improved operational and financial services to more than 70 projects. Additionally, she supported Arabella's founder and subsequently greatly enhanced the firm's ability to track and report on new business. She spent a year living in South Africa and Namibia as the Namibian Program Coordinator for Grassroot Soccer. Her work focused on HIV/AIDS programs that utilized soccer as a delivery mechanism for HIV/AIDS prevention education. While in graduate school Sarah worked fulltime as Financial Counselor at 21st Mortgage and coordinated Knox Kicks; a soccer camp for children with refugee status.
Sarah holds a MSc degree in communications with a minor in public health from the University of Tennessee and a BSc degree in business administration with a minor in media arts from Eastern Oregon University. In her community, Sarah volunteers as a mentor for North Point Ministries, is state certified as a supportive mentor for families with foster children and provides operational and board support to Fulton County Casa.
Organizer of Talk With Me Baby - Foster Parent Training
Live The Promise mobilizes churches communities to care for vulnerable children. "Live The Promise" is a network of of churches, organizations, and resources working together to fulfill the promise of God found in Psalm 68:6a, "to set the lonely in families." Promise686 assists with adoption and foster care by providing adoption grants, Care Community support for foster families, and on-going education and mentoring.