Description
TALK TO ME NICE
A Discussion on Cross Cultural Comms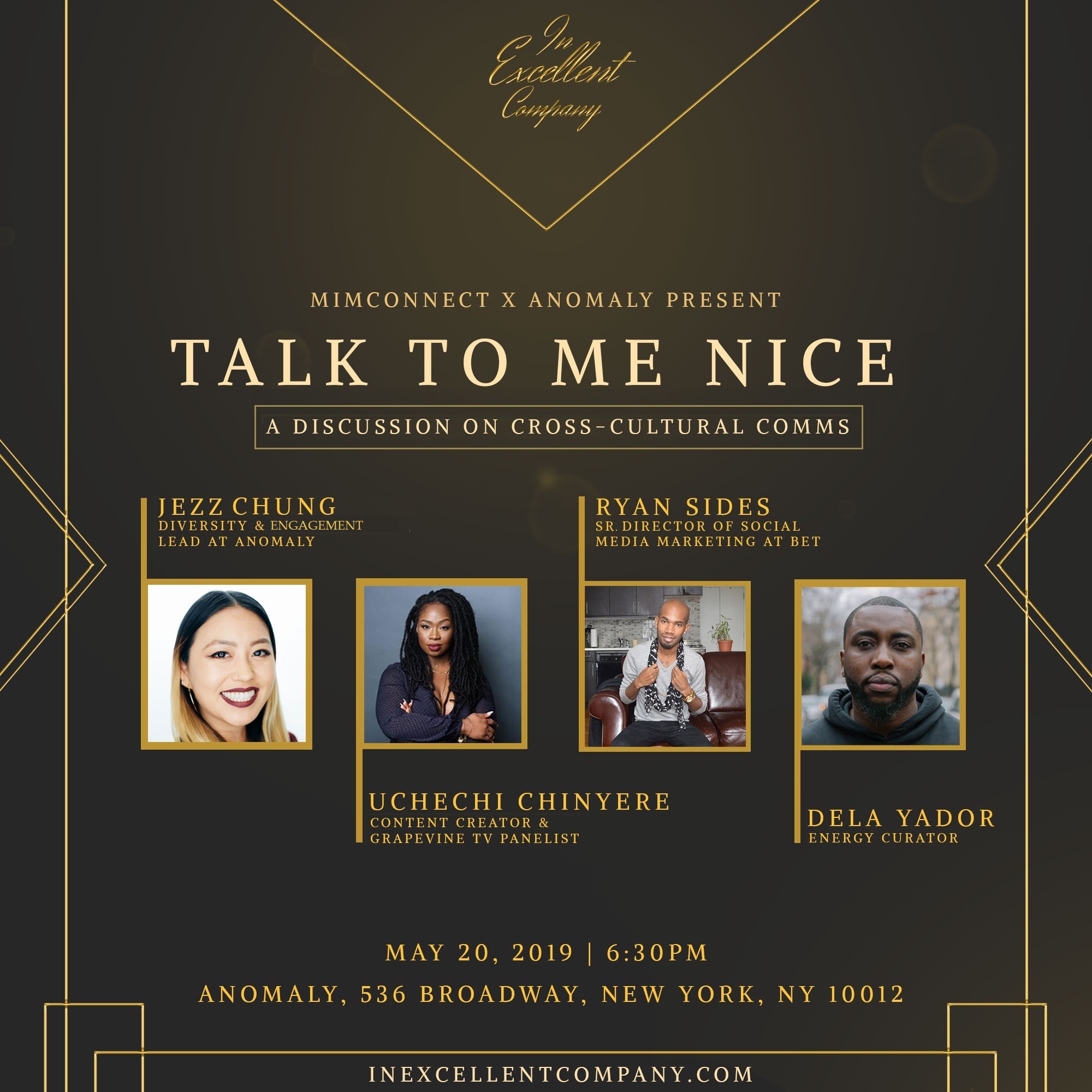 What does it mean to be a champion in the workplace? At first glance, the connotation points toward advocating for a colleague, a direct report, or even a social cause. But what happens if the cause is you? It can feel weird to brag about your accomplishments outside of the interviewing. However, empowering yourself and your peers are not mutually exclusive.
For the first installment of our CHAMPION workshop series, Talk To Me Nice will tackle what communication and cultural awareness mean for storytellers of color. What are the faux-pas of relationship building with colleagues of different backgrounds? How does internal rapport, understanding, and support impact the work? With competing priorities and client demands, what does it really mean to "do it for the culture?"
The goal of this discussion-based workshop is to identify where nuance really drives home the point of feeling seen through colleagues, campaigns, and communication. Whether you're a freelance creative or side-hustling advertising genius, having the tools to manage up and merge your industry intelligence is why being a CHAMPION of self builds connectedness in a world that feels culturally fragmented.
Agenda:
+ Light Bites and Mingling
+ Talk Back Session with Featured Guests
+ Intimate Group Sessions: Scenario Role Playing
+ Overall Group Talk Back
+ Connect and Collaborate
Featured Guests:
Uchechi Chinyere: Content Creator and Panelist on The Grapevine TV
Dela Yador: Energy Curator
Ryan Sides: Senior Director of Social Media Marketing, BET
Jezz Chung:

Diversity & Engagement Lead

of Anomaly
Check out more events during In Excellent Company at StriversRow.Co

#mimtalktomenice #mimchampion #inexcellentcompany