Description
Event Detail
Talk on: Startup Funding
Date: January, 16th 2017
Time: 6:00 pm - 7:30pm
Contact info: (855) 93 316781


Speaker Profile

Mrs. Renee Kaddouch
Renee Kaddouch, who runs Genesis Lawyers Singapore, has been a lawyer at the Paris Bar since 2003, mainly practicing mergers and acquisitions, private equity / venture capital, finance and restructuring. Over the years, she has been able to advise investment funds, startups and government agencies in France, Indonesia and Singapore. She holds a PhD in French Business Law (thesis on "the right to vote of the partner"). More recently, Renee Kaddouch legally accompanied the French start-up Aniwaa, located in Cambodia at Confluences, in its fundraising with Sadif. Sadif is a $ 5 million investment fund specializing in the financing of startups active in the digital ecosystem of Cambodia.
Whether on the side of the founders of a company or on the side of the investors, the stakes of the fundraising are multiple. Renee Kaddouch, with her expertise in joint ventures, financing agreements and mergers and acquisitions, will present the different stages and legal elements to be taken into account in the startup fundraising operation.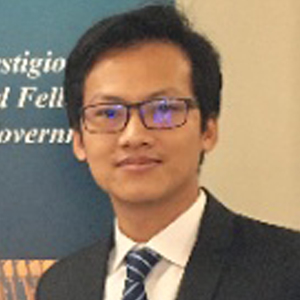 Mr. Lach Vannak
Vannak Lach is a co-founder of SmallWorld. He is a very knowledgeable professional, highly committed to support startup and development work in Cambodia. His professional background ranges from grassroots to international work environment, providing him a great vision for his leadership. Currently, he serves as a Fund Manager at SmallWorld Venture. Along with his broad experience and education from both local and international setting, he wishes to help grow the startup in Cambodia to the next level.