Talk: Shirley Dawson on Bill Stewart + Artist in Residence Exhibit | FREE
Description
AND


Main Street Arts "Artist in Residence" Alumni Exhibition
We've got a packed evening of terrific art exhibitions, socializing and educational programing!


Program schedule:

5:00 pm to 6:30 pm -- Mix and mingle. Check out the art!
Eccentric Energy: A Look Back at Sculpture by Bill Stewart
This special two week exhibition on the gallery's second floor celebrates the imaginative artwork of Rochester-based sculptor, Bill Stewart as he prepares to leave the Rochester area. The work featured represents a cross section of the artist's career with sculpture dating from the 1970s through 2017.
Artist In Residence Alumni Exhibition
Enjoy a wonderful group show including 42 alumni from the Main Street Arts "Artist in Residence" program on the main floor.
6:30 pm to 7:00 pm -- Hear a very special talk by former Dawson Gallery owner and current art blogger, Shirley Dawson, about Bill Stewart's work. The artist will be present.
7:00 pm to 8:00 pm -- After the talk feel free to tour the exhibitions and chat.


This event is FREE and open to the public however registration in advance is required. You do not have to be a member of Rochester Art Collectors to participate.

Bill Stewart's work consists of narrative pieces created utilizing assembled information obtained from innumerable sources over an extended period of time. Roots exist in personal experiences disguised and combined with actual and fictional events. Preplanning and a great deal of intuition are combined when fabricating these pieces. Images may be derived from or contain, in some convoluted way, social, political, or social commentary or they maybe strictly fictional, a total product of his imagination.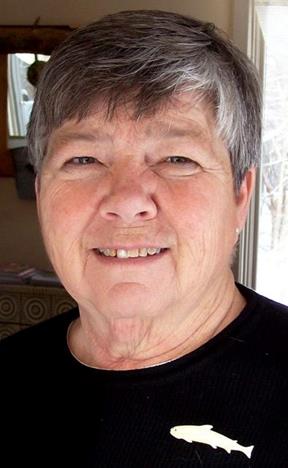 Shirley Dawson was a working artist for a dozen years before opening Dawson Gallery in 1981. The gallery won acclaim and the hearts of both patrons and artists. The doors were closed for the final time in 1993. At the time, Shirley was deep into community planning, President of the Coalition for Downtown (Rochester) and on the Mayor's planning team for the Neighbor's for Neighbor's instigation. She also began writing as both an art critic for regional newspapers and contributor to trade journals, among them "Ceramics Monthly," "Ceramics Arts and Perspectives," "Fiberarts," "Metalsmith," and "American Craft Magazine." Shirley is intrigued by community planning, enthralled with gardening and consumed with the idea that art can make a difference in our world. Not nearly enough is written about the links between these worlds. In our way, perhaps we can move that conversation forward.



Main Street Arts is a nonprofit arts organization and art gallery specializing in showcasing contemporary art and fine craft from emerging and established Upstate New York artists. Located in the historic, picturesque village of Clifton Springs, NY, the 3,600-square-foot space has two floors offering exhibitions, an artist residency program, and workshops.