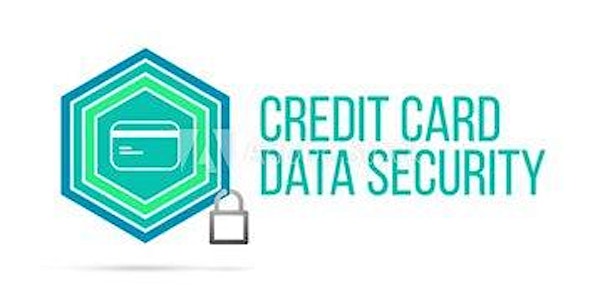 TALK Retail Tech Deep Dive: EMV, POS and Battling Fraud
When and where
Location
Greater Louisville Inc. 614 West Main Street #6000 Louisville, KY 40202
Refund Policy
Contact the organizer to request a refund.
Description
TALK's Dec. 10th Retail Tech Deep-Dive : Fee: $25.00

2:00 to 2:30 registration/networking
2:30 to 3:30 panel on EMV
3:30 to 4:00 presentation by POS on Cloud
4:00 to 5:00 networking hour—21 Moonshine (local sampling and appetizers)
Location: GLI's Conference Room
Food catered by Pita Pit with sampling of a new moonshine flavor from 21 Moonshine.
Title: Will EMV Technology Solve Security Issues?
TALK panelists will take a quick look at the Europay, Mastercard, and Visa (EMV) standards . This month was the deadline for all restaurants and other merchants to have implemented these standards, which primarily reflect a shift from magnetic-stripe credit cards to chip cards. The downside of not doing it, is the potential liability for counterfeit fraud. This affects banks and credit unions, credit card issuers, retailers, and more. According to Payments Leader magazine online, there are an estimated 1.24 billion payment cards and 15.4 million POS terminals currently in use, most of them in other countries. These smart chips embedded now make interfacing with the various POS terminals possible. However, the EMV standard has yet to be adopted globally, a situation that the Payment Networks' EMV migration roadmap for the US intends to correct. To date, Europe, Canada, Latin America, and the Asia/Pacific region are migrating from the legacy magstripe standard to EMV chip card technology. The U.S., the world's single largest user of payment cards, has just begun the process. However, the potential impacts of being the last bastion of magstripe technology is forcing U.S. financial entities to take the idea seriously. The main driver behind the EMV migration is card-related financial fraud.
EMV Panelists will include:
William Berry – William has been a respected member of the payment card industry for over 23 years. While working at NPC, he worked with managing over 500 ISO relationships, 975 financial institutions, and processed for over 350,000 merchants, with over 2.67 billion transactions from financial institutions alone annually. He brings unparalleled leadership and management experience to anything he does. He currently serves as Senior Vice President of Operations and Alliances at POS On Cloud.
Kevin Medina – Kevin has been developing technology solutions for over 26 years, many of which were directly involved with the payments space. Kevin has held a number of executive and c-level positions in local technology firms in areas such as Mobile, IT, Web and Security.
Red Lobster, Joel Chick, Director of Operations, Kentucky-Indiana Market. Joel started his career in IT and has migrated to operations as technology has become such a part of everyday life in the restaurant scene.
Georgia Stavrakis, who runs Heartland Payment Systems fraud division, sits on the executive council of MAC (Merchant Acquirers Committee), guiding the security standards for the card industry

Second 30-minute presentation: Are You Ready for the Future of Point-of-Sale Software?
Today's brick-and-mortar stores process 95 percent of retail sales transactions, and almost all are conducted through a traditional Point-of-Sale Terminal. Where is mobile technology taking us? Can a local retailer harness this now? The issue of speed at checkout manifests itself differently in the various retail segments, but the need for speed and efficiency is universal.
Presenter:
Mike Valerio – Mike brings more than a decade of payment industry experience and a stellar reputation for his energy, integrity and overall commitment to the ISO and Agent community. He currently serves as Senior Vice President of Sales and Alliances at POS on Cloud.