Description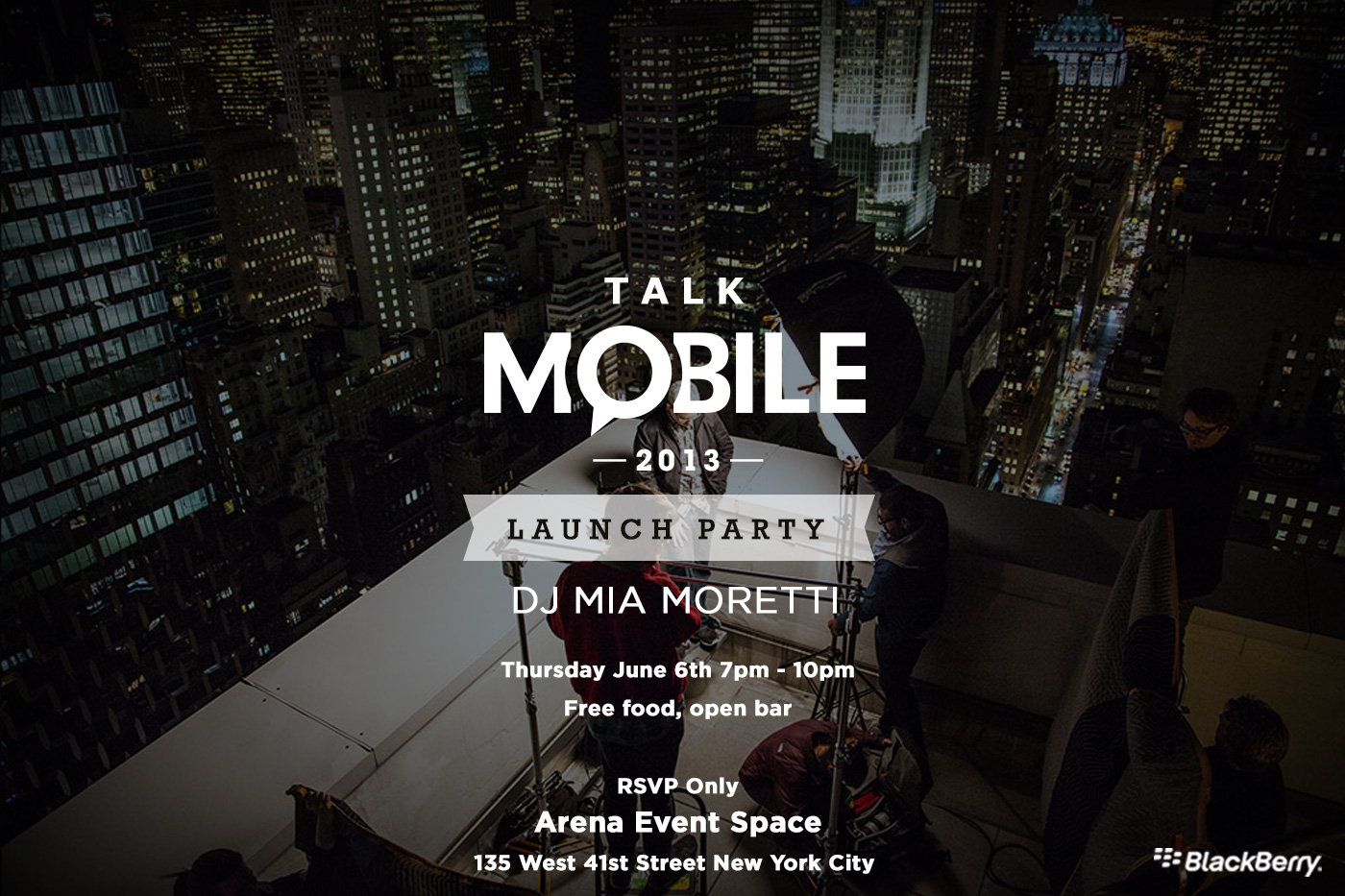 Join the Mobile Nations team in New York City to celebrate the launch of Talk Mobile 2013!
This event is taking place on Thursday, June 6th at Arena Event Space, from 7pm to 11pm. Get there early to be at the front of the line.
The Editors of Android Central, CrackBerry, iMore and Windows Phone Central will all be on hand for the party. You'll get to meet Phil, Kevin, Rene, Daniel and many more members of the Mobile Nations team. Also attending the event will be our special Talk Mobile co-hosts, Cali Lewis and John P. of GeekBeat.TV!
As for entertainment, DJ MIA MORETTI will be performing. You do not want to miss this!
Our friends at BlackBerry are making this party possible and will be on hand showing off both the BlackBerry Z10 and the BlackBerry Q10, which will be released in the USA soon.
Free food. Free drinks. And over $10,000 worth of phones, prize packs, and swags to be won.
It is going to be a night to remember!