Location
Downtown Container Park
707 Fremont Street
Las Vegas, NV 89101
Share conversation & cocktails as local Realtors, Rayce & Kerwynn, explore all things current in the Las Vegas real estate scene!
About this event

Join in for a festively informative evening every second Saturday of the month. 7p-8p @ Oak & Ivy's Rooftop Bar (2nd story).
Attendees will have the opportunity to pick the brains of real estate professionals, & discuss all the moving parts of our bustling, everchanging real estate scene.
Prospective home buyers or sellers, loan officers, title company agents, appraisers, investors, inspectors, TCs, content creators & anyone interested are welcomed to attend.
Topics discussed during the mixer include (but are certainly not limited to):
Open-floor discussion on collective & personal real estate ambitions
Step-by-step walkthrough of homebuying & home-selling processes
Common requirements in qualifying for FHA, VA, Conventional loans
Statistical analysis of Las Vegas & national real estate trends
Explanation of roles involved in a RE transaction (lender, agents, title company, buyer, seller, appraiser, broker, etc.)
Anecdotal insights on past, present, & future deals
Land acquisition, property development, & commercial interest
Benefits of working with a Realtor in any transaction
_____________________
Despite the global health pandemic & associated economic fallout, home values in Las Vegas have still risen roughly 12% higher than where they were in 2021 - & rent a staggering 20%. Our illuminous city is booming & with good reason. This indicates a resilient sector of our local economy that you & yours can use as a vehicle to financial freedom, to get a foot in the door as a first-time buyer or seller, or to find the forever home of your dreams...
Let us help hash out the particulars.
2022 MIXER DATES:
1/8 - 2/12 - 3/12 - 4/9 - 5/14 - 6/11 - 7/9 - 8/13 - 9/10 - 10/8 - 11/12 - 12/10
_____________________
About the Realtors:
Kerwynn & Rayce were both born & raised in Las Vegas, which not only serves as the foundation of their hometown knowledge, but prompts them to collaborate with their local businesses/townspeople whenever possible. Having been practicing real estate professionals since 2018, they have each worked dozens of deals, providing services to buyers, sellers, & renters, alike- in both residential + commercial contexts.
They're easily reachable at anytime in this 24-hour town.
Kerwynn Williams - Kerwynn_Williams@live.com
Rayce Rayos - Rayce@RayceTheRealtor.com - @RayceTheRealtor_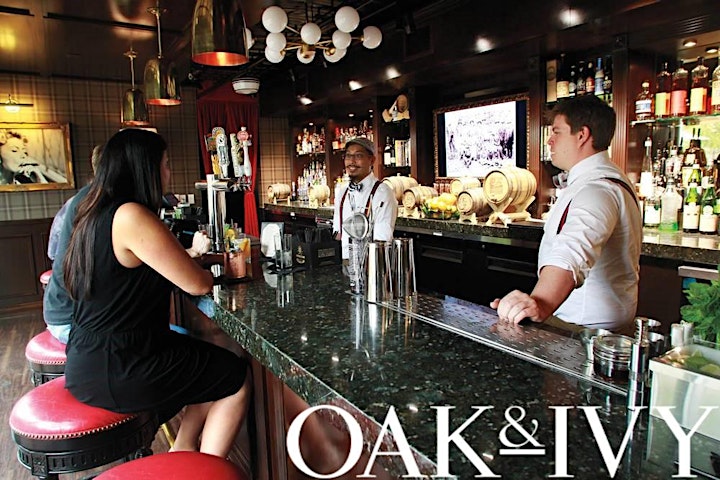 Drinks from Oak & Ivy's award-winning cocktail menu will be available during the mixer, & live music on the Container Park stage begins each weekend at 8p.
Feel free to stick around & enjoy the eco-friendly ambience!