Description
Join us for a talk & book signing with Tonia Buxton to celebrate the launch of her latest book: The secret of Spice.
In The Secret of Spice Tonia reveals how to turn seemingly simple spices into delicious meals, beauty products and powerful potions that will help readers live longer and feel better - naturally. With over 50 delicious recipes inspired by the food that Tonia serves her family, the book demonstrates how adding a little spice to everyday dishes can have a huge impact on every area of our lives, including our wellbeing.
The book shows how integral spice is to our diet, and how it can improve every aspect of our physical and mental health. Who knew that adding some cinnamon or turmeric to our food could lose us pounds, or that rosemary can help us to look that bit younger? Fennel and nutmeg help settle our hormones, aniseed will help us get the much-coveted eight hours sleep a night and ginger will help us feel sexier.
The evening will be hosted by Alex Holmes, an award-winning podcaster, journalist and writer focusing on wellbeing and books. He set up the Metro's books podcast Metro Book Chat and is the creator of the acclaimed and popular books podcast Mostly Lit and wellbeing podcast What Matters.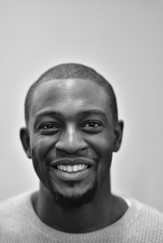 Tickets include a copy of the book signed by Tonia ( RRP£20 ) Talk and a Q&A