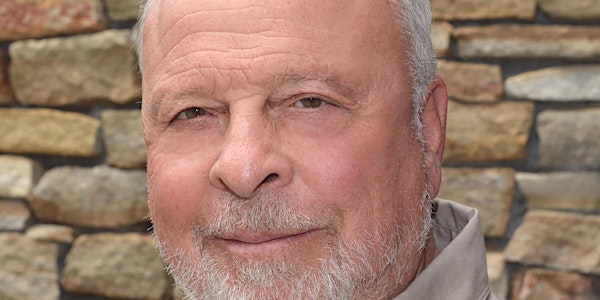 Talk and Book Signing with Bestselling Author Nelson DeMille
Join Half Price Books for an event with bestselling author, Nelson DeMille, as he discusses and signs his new book, The Maze
When and where
Location
Half Price Books 5803 East Northwest Highway Dallas, TX 75231
About this event
Join Half Price Books for an event with bestselling author Nelson DeMille. Nelson will discuss and sign his new book, The Maze. Tickets, which include a copy of the book, must be pre-purchased through Eventbrite for this event. Information about HPB's COVID-19 safety measures can be found at www.hpb.com.
Fans of John Corey will devour THE MAZE from the first line, which begins with the truism that "you can't drink all day unless you start in the morning." Paralleling PLUM ISLAND, his first Corey novel 25-years-ago, THE MAZE finds John with his feet up, Glock at the ready, once again waiting for the bad guys on his uncle's back porch. Max reprises his role as the local Sherriff, in over his head, as does (now) Detective Beth Penrose, John Corey's romantic interest from the first novel. Detective Penrose and Max work together to pull Corey into a web of deception, convincing him to go undercover at a local PI Agency catering to corrupt politicians, judges, and law enforcement. Or perhaps Corey lets himself get pulled into these situations…
Ripped from the headlines of the as-yet unsolved Gilgo Beach murders, THE MAZE takes the reader on a dangerous hunt for a serial killer who has murdered (at least) nine prostitutes and hidden their bodies in the thick undergrowth off a lonely stretch of beach. John is, in many ways a dinosaur, a man's man in an age that has passed him by. But when telling friend from foe becomes impossible, Corey stands alone—an island in a sea of corruption who always gets his man.
Nelson DeMille is the New York Times bestselling author of twenty-one novels, six of which were #1 New York Times bestsellers. His novels include The Deserter, The Cuban Affair, Word of Honor, Plum Island, The Charm School, The Gold Coast, and The General's Daughter, which was made into a major motion picture, starring John Travolta and Madeleine Stowe. DeMille is a combat-decorated US Army veteran, a member of Mensa, Poets & Writers, and the Authors Guild, and past president of the Mystery Writers of America. He lives on Long Island with his family.