Event Information
Refund Policy
Contact the organizer to request a refund.
Eventbrite's fee is nonrefundable.
Join Julie Winter, author of "Dancing Home, Linked Stories" and Rachel Koenig, author of the upcoming "The Ravens' Bridge".
About this Event
Join us for an online, intimate author reading with Julie Winter, author of Dancing Home, Linked Stories and Rachel Koenig's upcoming The Ravens' Bridge. Along with Julie and Rachel's readings, we'll engage in discussion and Q&A with these special women. This event is part of Memory, Secrets and Immortality; A Crucible for Creativity facilitated by IONE and IONE's 26th Annual Dream Festival.
Event admission is By Donation.
About Dancing Home, Linked Stories
Serena, the central figure in these linked stories and a born New Yorker, is outrageous, stubborn, mystical and deeply engaged with love of all kinds: emotional, physical, intellectual, and with intimacy that extends into the wider realms beyond the visible world. The stories begin with her birth and follow her life and the lives of her friends and lovers. We meet Ingrid, artist and wild woman; Rose, sensible and intelligent, with a dry wit; Leo, architect and musician, a compassionate, soulful and endearing man and many others, whose origins and connected lives reveal the paradoxes, struggles, bliss and complexities of love. The stories embrace the sensual world and the capacity to hold it with an open heart. They explore the grace of loving in a variety of ways.As Dancing Home unfolds, Serena's intuition leads her to an enhanced relationship with a larger reality and the challenges of integrating that world with ordinary life.Ultimately, this puzzle of who the characters are and the nature of their intertwined lives plays itself out and comes to a fluid conclusion.
Dancing Home is a love affair with New York and to the affairs of love.
About Julie Winter
Julie Winter Is a psychospiritual therapist based in New York with an international practice via the internet. She is a teacher, astrologer, channel and ordained Minister in the Helix Healing Ministry. She co-founded both The Helix Training/Helix Ministry and Healing Works, a not-for-profit organization dedicated to serving, at no cost, the marginalized population of New York through a wide variety of healing modalities. She is a charter member of the Association of Transformational Leaders NYC. Her award-winning cable TV program, Micciah Channel/Julie Winter, produced by Jon Child, ran for ten years in the United States and Europe. Those programs and her current work can be seen on WinterChild.com.
About The Ravens' Bridge
Forthcoming, The Ravens' Bridge takes place in Prague during three epochs. The story begins sometime in the late 1980s, before the fall of the Berlin wall, as the young American, Lilli, a modern-day pilgrimess, finds herself obsessed with the lost manuscripts of Marta Wandertraum, who was a young Jewish psychoanalyst and student of Jung's during The First Republic (1918-1938), Czechoslovakia's First Democracy. Through a footnote in an obscure manuscript, Lilli has discovered that before and during the rise of Hitler, Marta Wandertraum had traveled throughout Europe, collecting dreams, many of premonitory power. Determined to unearth the dream collection, and to resurrect Marta's lost works, Lilli cannot resist her desire to travel, alone, to Soviet Communist occupied Prague. Ignoring the warning of knowledgeable Czech emigres, including Marta herself, Lilli travels to Prague, only to lose herself inside a labyrinth of ghosts. In a mythic descent into Prague's underground, Lilli discovers far more than she had ever imagined within the city's potent mysterium.
About Rachel Koenig
Rachel Koenig, L.ac, is a practitioner of Oriental Medicine specializing in Holistic Women's Health, Fertility, and Pediatrics. She directly apprenticed with Jeffrey Yuen, a Taoist Priest in the Jade Purity Tradition, as well as De Ying Huang. Founder of Aurora Healing Arts in Brooklyn, she has treated families in community for 30 years. Co-author of the first published collection of Interviews With Contemporary Women Playwrights (1987), her forthcoming novel, set in Prague during three eras, is entitled The Ravens' Bridge. She is the ninth priestess ordained in the Ministry of Maat. She is a certified practitioner of Endobiogeny, a Fellow of the American Society of Endobiogenic Medicine and Integrative Physiology, and is N.C.C.A.O.M Board Certified in Acupuncture and Chinese Herbalism.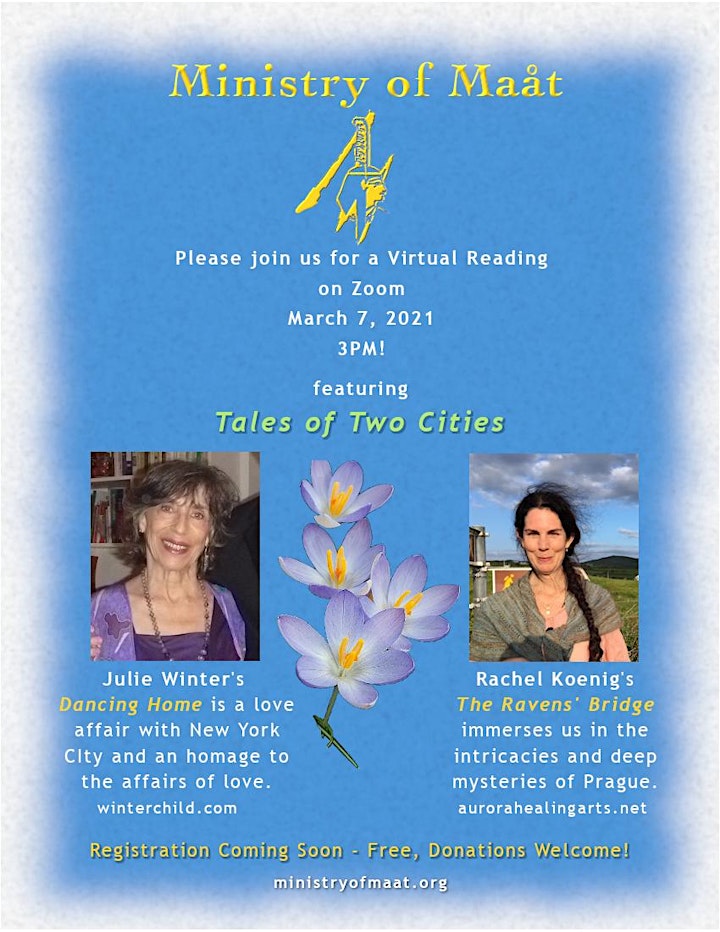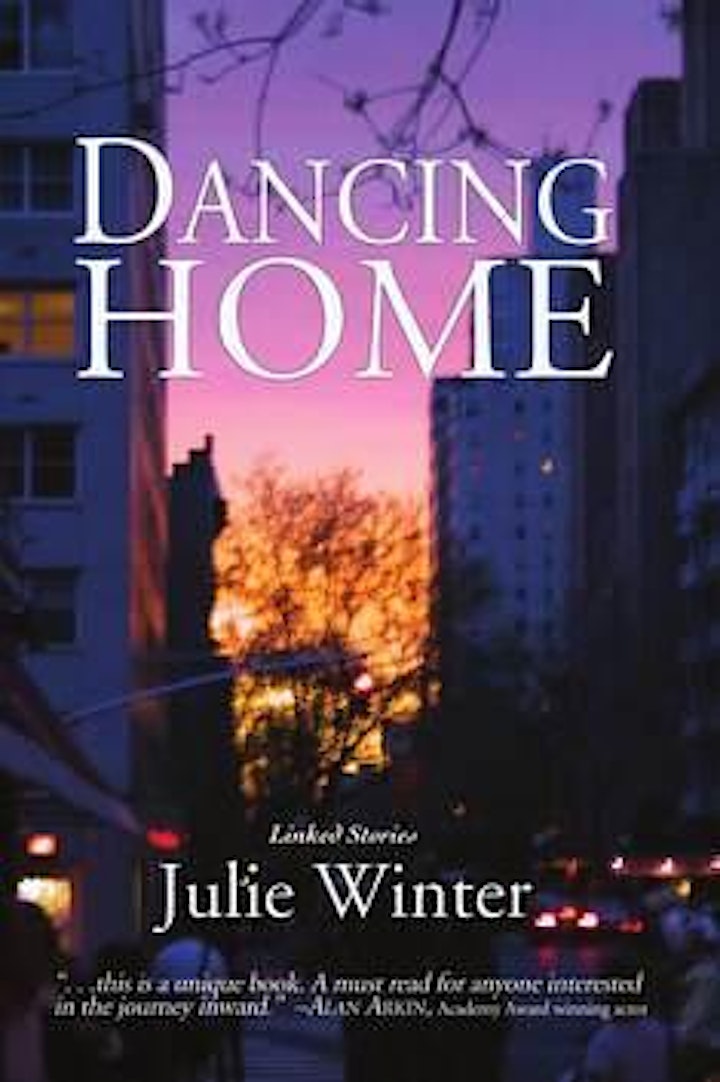 Date and Time
Location
Refund Policy
Contact the organizer to request a refund.
Eventbrite's fee is nonrefundable.