Description
Livestream available: click "Register" and sign up for the "Livestream" ticket. The link will be on the right rail of the confirmation page, under "Ticket Information"
Want to know how Epic really works? Come hear Nordic Founder Mark Bakken at our next Tales from the Trenches. Mark founded Nordic Consulting Partners in 2010 and grew it into the largest and most recognized Epic implementation company. He left Nordic in 2014 and founded digital health investment firm HealthX Ventures. HealthX invests in digital health companies primarily based in the Midwest, with a focus on seed-stage opportunities.
Mark joins MATTER for the next event in our Tales from the Trenches series, which we produce with ContextMedia and Pritzker Group Venture Capital. ContextMedia founder and CEO Rishi Shah will interview Mark about the importance of access to capital, especially in the Midwest, and how healthcare differs from other markets when building a business.

Schedule:
5:30pm: Doors open, unstructured networking begins
6:00pm: Program begins
7:00pm: Program ends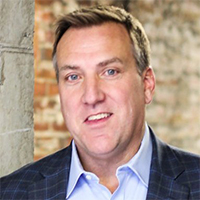 Among Mark's previous companies is Nordic Consulting, the industry leader in EHR consulting services to organizations using Epic. As CEO, Mark grew Nordic to a #1 ranking in KLAS, where it has been since 2012. Nordic now has over 400 consultants working across 44 states. In 2014, the company was recognized as the 46th fastest growing company in the U.S.
Prior to Nordic, Mark started and grew Goliath Networks to be #97 on the Inc. 500 fastest-growing companies list. He sold that company in 2002. He's worked with Eric Schmidt on Novell's Partner Advisory, and was also was asked by Bill Gates to serve on Microsoft's first partner Advisory Council, which he did from 2001-2007.
A Badger at heart, Mark grew up in the Milwaukee area before attending the University of Wisconsin-Madison, where he holds a degree in computer science.