Description
Livestream: https://www.youtube.com/watch?v=JTWdvrGOWLg
Meet the world's most interesting doctor: Jordan Shlain, MD.
Dr. Shlain is a physician, entrepreneur, innovator and thought leader. He founded HealthLoop to transform the way doctors and patients communicate – foregoing the industry trend towards big data and instead using "small data" to change patients' lives. Dr. Shlain is a full-time primary care physician, a writer and thought leader in national health policy, the publisher of a forum for healthcare thought leaders – and he recently sang karaoke with Bono and Woody Harrelson.
HealthLoop began with a spreadsheet Dr. Shlain created to track and follow up with his patients. Today, HealthLoop's technology sifts through "little data" to enable doctors and health organizations to make a big difference – in real-time – in the lives of patients in treatment or recovery. Through automated, condition-specific check-ins with patients, HealthLoop collects data at the individual level. When a patient's health worsens, HealthLoop notifies the physician – allowing doctors to provide care where it's needed most.
Dr. Shlain will join MATTER for the next event in our Tales From the Trenches series, which we produce with Outcome Health and Pritzker Group Venture Capital. Outcome Health CEO Rishi Shah will interview Dr. Shlain about how he built the number one patient engagement solution for patient care coordination.
Agenda:
5:30–6:00: Networking
6:00–7:30: Program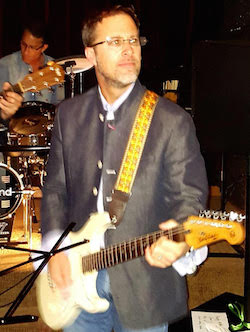 Dr. Shlain is a practicing primary care physician, a digital health entrepreneur, a writer, and respected thought leader in national health policy. In search of a better way to follow up with his patients, he founded HealthLoop in 2009. His "innovation by irritation" story has been featured in The New York Times, The Economist, and Modern Healthcare.
He is also the publisher of Tincture, a forum for thought leaders in healthcare, and has written extensively on the importance of trust, language, nuance, and data in understanding the core relationships in healthcare. Dr. Shlain is the founding chairman of the Institute for Responsible Nutrition, a group of scientists working to bring attention to the poisons in our food supply, as well as a board member of The Hope Street Group, a bi-partisan think tank in Washington DC, focused on education, jobs, and health.
He recently served as a commissioner on the Health Service Systems Board of San Francisco and has served as an advisor to Optum, MD Anderson, AVIA, and a host of other emerging and established healthcare companies.