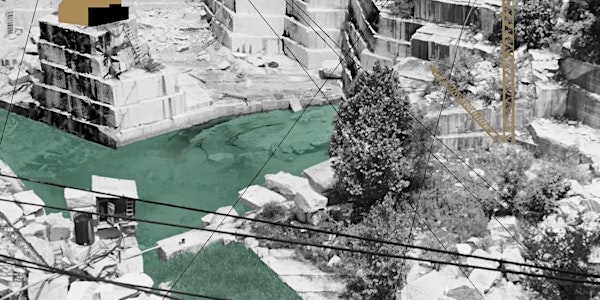 Tales from the Biosphere
The surface of the earth teems with stories, a drama which has played out over millenia. Will we continue to play a part of it all?
When and where
Location
The New School - Kellen Auditorum 66 5th Avenue New York, NY 10011
Refund Policy
Contact the organizer to request a refund.
About this event
More information at http://imaginesciencefilms.org/ny12/biosphere
Nature, as we know it, is a recent invention. Separation of the human and natural worlds is a product of Enlightenment thought, and as we reshape the globe on the cataclysmic scale of a ice age or meteor impact it becomes ever less meaningful to maintain such philosophical distance. This program highlights the inextricable connections between human and other life, and the landscapes we all share. On alternate continents, climate change threatens with too little or too much water. Social histories are found in shifting countrysides and the wings of the migratory monarch butterfly. Humans observe and are observed, via sensoria which may be very unlike our own. The surface of the earth teems with stories, seen and unseen, in a vast drama which has played out over millennia and will continue to play out for millennia more to come. But our actions today, in this present period of pivotal crisis, may determine whether humanity will continue to be a part of it at all.
Horror Vaccui (Matteo Zamagni | 4 min | UK | 2018)
Scenes from a Dry City (Simon Wood & Francois Verster | 13 min | South Africa / USA | 2018)
Station 15 (Kira Akerman & Sophie Tintori | 15 min | USA | 2017)
All These Creatures (Charles Williams | 13 min | Australia | 2018)
Monarch Scales (Alexis Gambis | 4 min | USA / Mexico | 2019)
The Sulphur Butterflies (Robert Silberglied & Orley R. Taylor Jr. | 14 min | USA | 1971/2019)
Unsettled (Tara Knight | 7 min | USA | 2018)
Florigami (Iva Ćirić | 6 min | Croatia / Serbia | 2019)
TRT: 76 min
The film program will be followed by the panel discussion "Wings of the Butterfly", with filmmakers Kristina Dutton, Lisa Schonberg, and Alexis Gambis, joined by biologist Arnaud Martin, who specializes in the evolutionary and developmental genetics of butterflies and moths. The panel will be moderated by author and chair of Environmental Studies at Eugene Lang Elaine Savory.