TalentNet LIVE! San Antonio

Friday, July 29, 2011 at 8:00 AM (CDT)
Event Details

July 29th in San Antonio - Join us for a TNL Social Recruiting Unconference in the Alamo city.


The second of three TNL conference events that we are hosting in Texas this year will be held at Employment Brand leader, Rackspace.
What can you expect from TNL San Antonio? Those who have attended TNL events in DFW in 2009 & 2010, or this years TNL Austin at SXSW, know that this is no ordinary conference.  This unconference will show you powerful strategies and the latest tools to help you and your team:
Search and source better,
Attract more targeted talent and prospects
Build a better brand online!
Attendees can expect to learn about hands-on methods they can put into practice that day.  Most of all, TalentNet Live is Fun!  Visit www.TalentNetLive.com for more details!
Some of the top Social Media and Recruiting industry experts in the world will share their tips for Blogging, Twitter, Facebook, Linkedin, Employer Branding, Content Development, Profile Optimization, Cold Calling to Warm Calling, Personal and Corporate Branding, Locaiton / Mobile Recruiting, and the latest Cool Tools!.
Presenters include: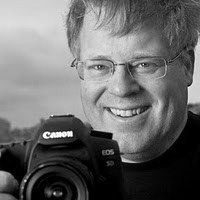 Robert Scoble
Half Moon Bay, California, USA
Technology news, videos, opinions, from an enthusiastic Rackspace employee who grew up in Silicon Valley and has interviewed more than 3,200 geeks.
http://www.google.com/profiles/scobleizer 

China Miner Gorman
Nevada
Business leader, public speaker, free agent and supporter of all things HR.http://chinagorman.wordpress.com
Jerome Ternyck
@jerometernynck San Francisco
Entrepreneur, Investor, CEO of @Smartrecruiters, Founder of the Zero Unemployment mvt #ZeroUE. It's time to change the nature of recruiting
http://www.smartrecruiters.com
Don Ramer
Sausalito, California
CEO & Founder of Arbita.
Gail Houston
Plano, TX
Recruiter Intuit, Sourcing, Social Media, VP www.dfwtrn.org Co-lead, Speaker Sourcecon / TalentNet, Crossroads Career Transition Workshop http://intuitcareers.com

Joel Cheesman
Phoenix, AZ
Internet recruiting junkie
Northampton, UK
Co - founder of #TruEvents. Unconferences globally in and around Recruiting &HR.Recruiter. Trainer. Key-Note Speaker. Dad. http://recruitingunblog.wordpress.com/
Maren Hogan 
@marenhogan
ÜT: 41.261701,-96.174135
Head of US Marketing for BraveNewTalent, Boot-wearer, World-Traveler, Cereal Eater, Community Builder,& Awesome Sauce Con Carne. Serial CMO, Co-founder of #TBEX http://www.marenated.com

Bryan Wempen
Tulsa, OK USA
Other Farm boy from Nebraska. Co-host DriveThruHR Radio • EVP PeopleClues • Mobile HCM & Tulsa Area HR Association http://bryanwempen.com
Craig Fisher
Dallas, TX
Linkedin Certified Training VP - Ajax Social Media • Partner/Recruiter SocialMediaTalent.com • Speaker • Host TalentNet Live Events & #TNL Chat • Dad of 3 boys
Marianthe Verver
Dallas, TX
Recruiting | Sourcing | Social Media | Speaker | Marketing | I hear geeks and coffee | mariantheverver@gmail.com
Jim Durbin
Jim Durbin, social media consultant (since 2006) and co-founder of socialmediatalent.comhttp://www.socialmediatalent.com

Jason Seiden
Chicago
My company equips organizations to use social media to drive sales, marketing, and recruiting results. My blog just equips people to fail spectacularly.
Michael Long
San Antonio, TX
Husband to @Kelly_Long. Dad to @Sophie_Long. Head of Culture Branding at Rackspace. Strengths: Activator, Woo, Connectedness, Futuristic and Communication ;-) http://www.theredrecruiter.com
Alicia Arenas
San Antonio, TX
Founder/CEO of Sanera, PDC. Small Business Coach | Speaker | Corporate Trainer | SPHR | Blogger | Singer | lover of life, dreams, family and God ~ Isaiah 54

Carrie Corbin
Mom & Alpha HR Chic resp 4 Strategy/Talent Attraction/ Employment Brand @AT&T, MBA/SPHR, owned by Eng Mastiff, #Wino, #OUfan, LifeChurcher. Opinions are my own.http://www.linkedin.com/in/carriecorbin
Schedule
8:30 AM - 9:00 AM                Registration & Breakfast
9:00 AM – 9:50 AM Opening Keynote - Robert Scoble
10:00 AM - 10:50 AM             3 Sessions "A"
11:00 AM - 11:50 AM             3 Sessions "B"
12:00 PM - 12:30 PM             Lunch
12:15 PM - 12:45 PM             Lunch & Don Ramer
12:45 PM - 1:00 PM               Sponsors and prizes
1:00 PM - 1:50 PM                 3 Sessions "C"
2:00 PM - 2:50 PM                 3 Sessions "D"
3:00 PM - 3:50 PM                 3 Sessions "E"
4:00 PM - 4:50 PM                 Ending Keynote - Seiden
4:50 PM - 5:00 PM                Conference Wrap up
Robert Scoble- opening keynote
Don Ramer - Optimizing Recruiting and Sourcing Effectiveness through Social Media - Lunchtime Keynote
Jason Seiden - Closing keynote - Profersonalism
Sessions A
Jerome Ternyck (from Smart Recruiters) - The next generation of Applicant Tracking, ie what's next in recruiting software.
Gail Houston - Employer Branding
Maren Hogan, Matt Charney - Talent Communities, their purpose and function.
Sessions B
Jason Seiden, Craig Fisher - Linkedin Optimization
China Gorman - Is Engagement the Antidote to Turnover?
Alicia Arenas - Fostering Innovative Talent >> wants to go earlier
Sessions C
Michael Long - Culture branding
Carrie Corbin - SEO and Recruiting
Bill Boorman - How to hire 120 people in 4 weeks (Facebook case study)
Sessions D
Joel Cheeseman - Ways to crank up your presence on Facebook
Bryan Wempen - Audience Building
Craig Fisher, Bill Boorman - Cool Tools for Recruiting
Sessions E
Jim Durbin - Recruitment Marketing 201
Craig Fisher, Marianthe Verver- Location Recruiting
Sharon Ferranti - Community Management

TNL San Antonio will be held on July 29th, 2011 from 8:30am to 5:30pm at Rackspace Hosting, 5000 Walzem Rd., San Antonio, TX 78218.

Presented By
| | |
| --- | --- |
| | |
| | |
| | |
| | |
When & Where

Rackspace
5000 Walzem Road
San Antonio, TX 78218


Friday, July 29, 2011 at 8:00 AM (CDT)
Add to my calendar
Organizer
TalentNet provides training for sales teams, employers, recruiters, and staffing firms on customer and talent attraction, social recruiting, employer branding, social media policy, prospect and candidate sourcing, and more.  Details at www.talentnetlive.com
Check out the Cool Tools podcast featuring hot topics, cool tools, and great tips for social recruiting and HR at www.cooltoolshow.com