Description

August 26th at Pepsico's Frito-Lay Conference Center - Join us for a TNL Social Recruiting Unconference in DFW.

Tweetup to follow at Aloft Plano


The top annual social recruiting unconference in the southwest is back at Pepsico in Plano, Texas!
What can you expect from TNL Dallas? Those who have attended TNL events in DFW in 2009 & 2010, or this years TNL Austin at SXSW and TNL San Antonio, know that this is no ordinary conference. This unconference will show you powerful strategies and the latest tools to help you and your team:
Search and source better,
Attract more targeted talent and prospects
Build a better brand online!
Attendees can expect to learn about hands-on methods they can put into practice that day. Most of all, TalentNet Live is Fun! Visit www.TalentNetLive.com for more details!
Some of the top Social Media and Recruiting industry experts in the world will share their tips for Blogging, Twitter, Facebook, Linkedin, Employer Branding, Content Development, Profile Optimization, Cold Calling to Warm Calling, Personal and Corporate Branding, Locaiton / Mobile Recruiting, and the latest Cool Tools!.
Time
Event
People
7:45 – 8:15AM
Registration, Reception, Coffee
8:15 – 8:50
Welcome
Craig Fisher / Jim Schnyder
Opening Keynote
Chris Hoyt
9:00 – 9:50
Corporate Recruiter Secrets
Jim Schnyder
Cyber Security
Rob Holmes
Social Media for Recruiting
Regina Caffey
10:00 – 10:50
Location Marketing/Recruiting
Craig Fisher / Amber Osborne /
Jill McFarland
Video for Recruitment and Branding
Lindsay Stanton
Crank Up Your Facebook Presence
Joel Cheesman
11:00 – 11:50
Recruiting in the Cloud Environment
Matt Charney / Lisa Watson
Audience & Community Building
Bryan Wempen/Maren Hogan
Secret Track
12:00 – 1PM
Lunch
12:20 – 12:40
Sponsors
12:40 – 1:25
Lunch Keynote
Don Ramer
1:30 – 1:50
Cool Tools Speed Panel / Google+
Jim Schnyder /Ryan Leary
2:00 – 2:50
Linkedin Optimization
Jason Seiden / Craig Fisher
The role of social in your corp
Michael Goldberg / Jim Durbin /
Trish McFarlane
Sourcing & Avature as a CRM
Justin Clem
3:00 – 3:50
Sourcing Workshop
Ryan Leary, Marianthe Verver, Jeremy Roberts
Social Do's and Don'ts
Gail Houston/ Leslie
Mason
HR Tech Jeopardy
Craig Fisher / William Tincup
4:00 – 4:45
Ending Keynote Profersonal CEOs
Jason Seiden / Kelli Valade
4:45 – 5:15
Conference wrap up / Donation to American Heart Association
5:45 - 8:00
Tweetup at Aloft Plano
Presenters Include:
Chris Hoyt
Dallas, TX
Talent Engagement & Marketing Leader at PepsiCo. Social and Gadget addict. Husband, Friend & all around snarky tweeter. (opinions are my own, of course!)
Corporate Recruiter, Headhunter, techno-gadget guy, social media fan, talent scout, ATS SME, Dallas sports team fan. Soccer nut. Father. Husband. Geek.
Craig Fisher
Dallas, TX
Linkedin Certified Training VP - Ajax Social Media • Partner/Recruiter SocialMediaTalent.com • Speaker • Host TalentNet Live Events & #TNL Chat • Dad of 3 boys
Marianthe Verver
Dallas, TX
Recruiting | Sourcing | Social Media | Marketing | Co-organizer TNL | Sourcer for large Aerospace & Defense Company

William Tincup
HR Vendor / Consultant, MBA, SPHR, Speaker, Blogger, DriveThruHR Co-Host, Fistful of Talent Contributor, HR Software User Acceptance / User Adoption Expert
Don Ramer
Sausalito, California
CEO & Founder of Arbita.
Amber Osborne
Destroyer of Social Media Boredom. VP of Online Brand Development at @HolMedia and Chief Evangelist @SocialMesh. Voted Tampa's Best Twitter Personality.

Philadelphia, Pa - Recruiting
Social Media and Recruiting enthusiast. I make friends for a living and leverage the wacky power of web 2.0 and Social Networking to build business. Recruiting

Dallas / Denton, TX
SPHR, Talent Community Builder, Recruiter, Sourcer, Husband, Dad of 3. Opinions do not represent my employer.

Staffing Leader with 10 years recruiting experience currently with Raytheon.
Gail Houston
Plano, TX
Recruiter Intuit, Sourcing, Social Media, VP www.dfwtrn.org Co-lead, Speaker Sourcecon / TalentNet, Crossroads Career Transition Workshop
Leslie Mason
Dallas, TX

Rob Holmes
Plano, TX
Private Eye, Funny Guy, Blogger, Calvinist, Freemason, Prius Owner, Gene Hackman Fan

Joel Cheesman
Phoenix, AZ
Internet recruiting junkie
Maren Hogan
@marenhogan
ÜT: 41.261701,-96.174135
Head of US Marketing for BraveNewTalent, Boot-wearer, World-Traveler, Cereal Eater, Community Builder,& Awesome Sauce Con Carne. Serial CMO, Co-founder of #TBEX

Bryan Wempen
Tulsa, OK USA
EVP of a global assessment company researching the candidate experience. Radio Host, Speaker, Audience Builder, Tech Investor, Coffee Lover
Dallas, TX
Regina Caffey, Inc. specializes in exploring, analyzing and harnessing the power of digital/emerging media and technology.
Jim Durbin
Jim Durbin, social media consultant (since 2006) and co-founder of socialmediatalent.com
http://www.socialmediatalent.com

Jason Seiden
Chicago
My company equips organizations to use social media to drive sales, marketing, and recruiting results. My blog just equips people to fail spectacularly.
Traveler, Recruiter, Trainer and all around great fun. I work at Monster and couldn't be more excited about it. It's okay to be a little jealous.


Presented By
Special Thanks to our Platinum Sponsor, Monster!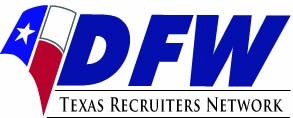 Organizer of TalentNet Live! Dallas 2011
TalentNet Media provides training and strategy for sales teams, employers, recruiters, staffing firms, and HR/Recruiting technology vendors on customer and talent attraction, social recruiting, employer branding, product direction, prospect and candidate sourcing, and more. Details at www.talentnetlive.com
Check out the Inside Talent podcast featuring hot topics, cool tools, and great tips for social recruiting and HR at www.insidetalent.org