Description
Join top talent innovators in Austin March 10th.
WHAT
A great day of RECRUITMENT STRATEGY and EMPLOYER BRANDING best practices covering the hot topics of AI, low unemployment, and recruitment marketing automation.
WHEN
Friday, March 09, 2018 from 8:15 AM to 10:00 PM (CST)

WHERE
550 Bowie Street. Austin, TX 78703
DON'T MISS THE DICE KARAOKE AFTER PARTY!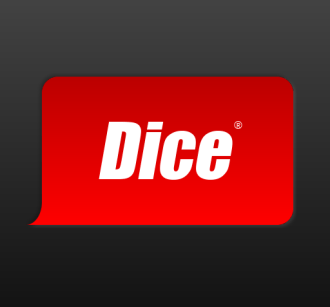 Don't miss the TalentNet Dice Karaoke party directly after the conference.


TalentNet Interactive is consistently one of the best parties in the talent space year after year. You will learn all the latest tools and best practices, make new friends, and have a blast. Don't miss it!
Seats are limited. Reserve them fast!
Learn best practices in recruiting, talent attraction, employee engagement, and more from your peers and top experts
Join us March 9th in downtown Austin with talent professionals from great companies like Toyota, Dell, Whole Foods, Indeed, and many more.
Agenda
9:00 am – Welcome
Craig Fisher, Founder at TalentNet and Head of Marketing at Allegis Global Solutions
9:15 am – Panel, Gen Z and AI, the newest generations in the workplace
Craig Fisher, Bethany Hilton, Account Manager Improving Enterprises, Bobby Thackar, VP Sales Grupacity Consulting
10:00 am – Panel, Keeping the Human in HR in the wake of automation
Craig Fisher, Nikki Rodgers, Dir., Talent Acquisition, Toyota; Glen Goodman, VPHR, Sabre; Ronielle Pierce, Sr. Mgr. Global Talent Acquisition, DXC Technology
10:50 am – Break
11:00 am – The Reality of AI
Jim Durbin, Founder, Sourcing Worklab
11:30 am Timing is Everything: The When of Winning Tech Talent
Patrick McCue, Director of North American Staffing, Dice
12:00 pm - Lunch - Sponsored by Olivia
1:00 pm - How to use memes for diversity recruiting
William Tincup, President, RecruitingDaily.com
1:45 pm – Break
2:00 pm – Breakouts
Breakout 1 - TBD
TBD
Breakout 2 - TBD
TBD
2:50 pm - Break
3:00pm - Breakouts
Breakout 3: Where there's a Will there's a way
Will Thompson and Will Staney
Breakout 4 - Case Study, The Muse and Brand Amper
Lisa Cervenka, Employer Brand Evangelist, The Muse
3:50 pm – The Whole Foods Book of Recruiting Genius
Andres Traslavina, Global Recruiting Director at Whole Foods; Jennifer Davis, Global Recruiting Director at Whole Foods
4:30 pm – Talent trends from the future of work
Matt Charney, Chief Content Officer, Allegis Global Solutions
5:00pm – Closing
Craig Fisher
5:30pm – TalentNet Dice Karoake Afterparty!!



Bryan Chaney

Indeed

Matt Charney

Recruiting Daily, Allegis Global Solutions