Description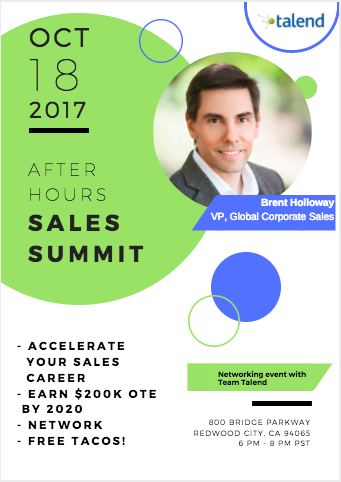 Join us for an informative after hours networking event at Talend and learn how to excellerate your sales career from Brent Holloway, VP Global Corporate Sales. Brent has managed hundreds of sales professionals and knows what it takes to get yourself to the next level.
We will cover:
How to earn $200k OTE by 2020
What sales managers look for when promoting from within and hiring
Examples of successful sales people Brent has mentored
Questions from you
There will be free tacos and drinks! We are looking forward to seeing you soon. Please regester if you are attending.
Check out MtvU highlighting Talend and come by to check out the office for yourself.