Description
Ta'leef Collective would like to welcome you to our first Ramadan Community Qiyam on the night of July 1st. Join us at this FREE program for talks, poetry, prayer, and remembrance during one of the last blessed nights of Ramadan.
Featuring:
Amir Sulaiman
Usama Canon
Imam Ibrahim Rahim
Suhoor (pre-dawn meal) will be served at 3am followed by Fajr prayer at dawn.
PLEASE RSVP for tickets and make a donation our Ramadan 2016 Campaign: "Ta'leef Together" on this page. For more info or questions please email tsimpson@taleefcollective.org.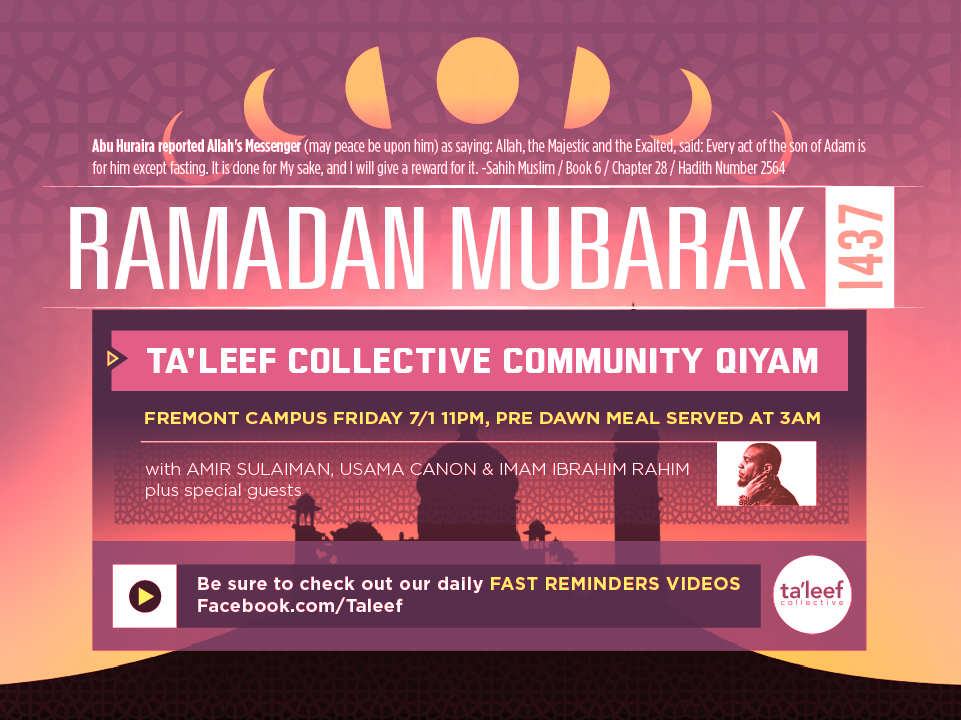 Amir Sulaiman
https://www.facebook.com/amirsulaiman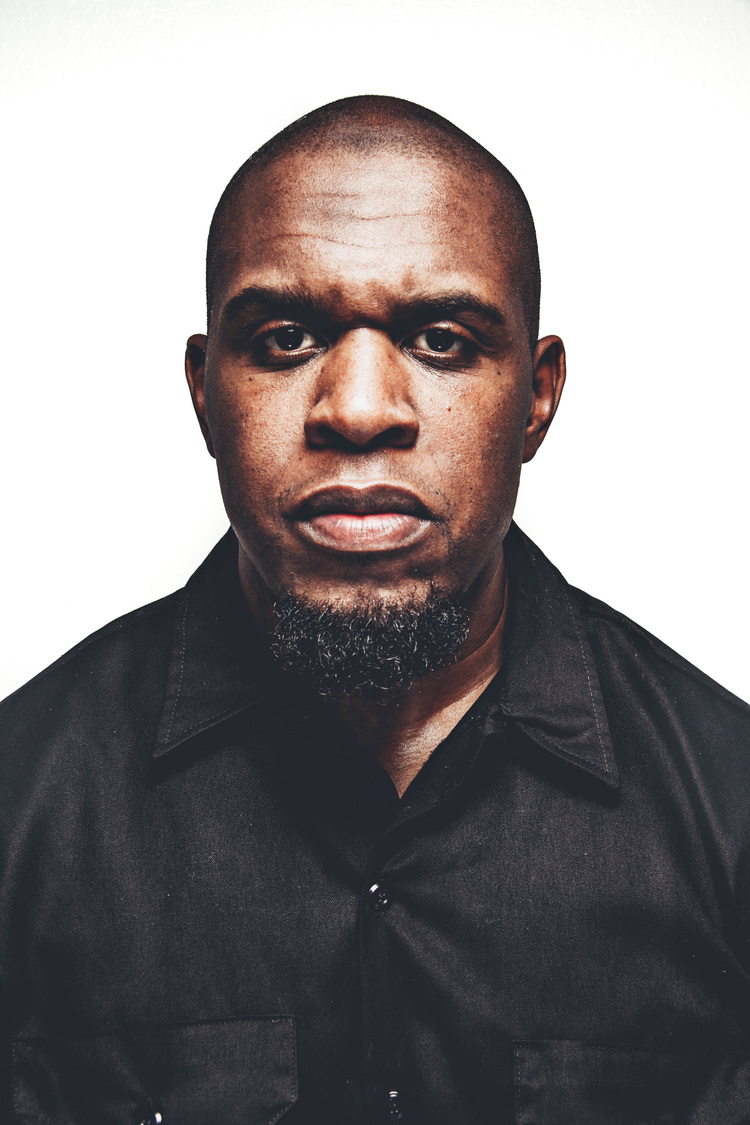 Usama Canon
https://www.facebook.com/ucanon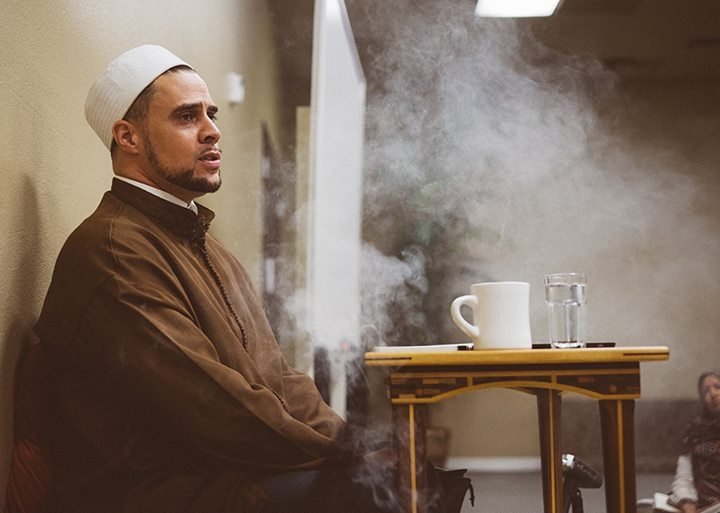 Imam Ibrahim Rahim
https://www.facebook.com/ibrahim.rahim.75839