Taking Your Digital Healthcare Idea from Lab to Market & cocktail reception
Description
Thank you for your interest in our 60-minute panel discussion "Taking Your Digital Healthcare Idea from Lab to Market," moderated by Partners HealthCare Pivot Labs Senior Director, Dr. Kamal Jethwani, and featuring five of the area's most promising digital health innovators who will share with you their experiences – warts and all – as they took their product from concept to reality.
This will be followed by a cocktail reception, which provides the perfect opportunity to meet the speakers and continue the conversation.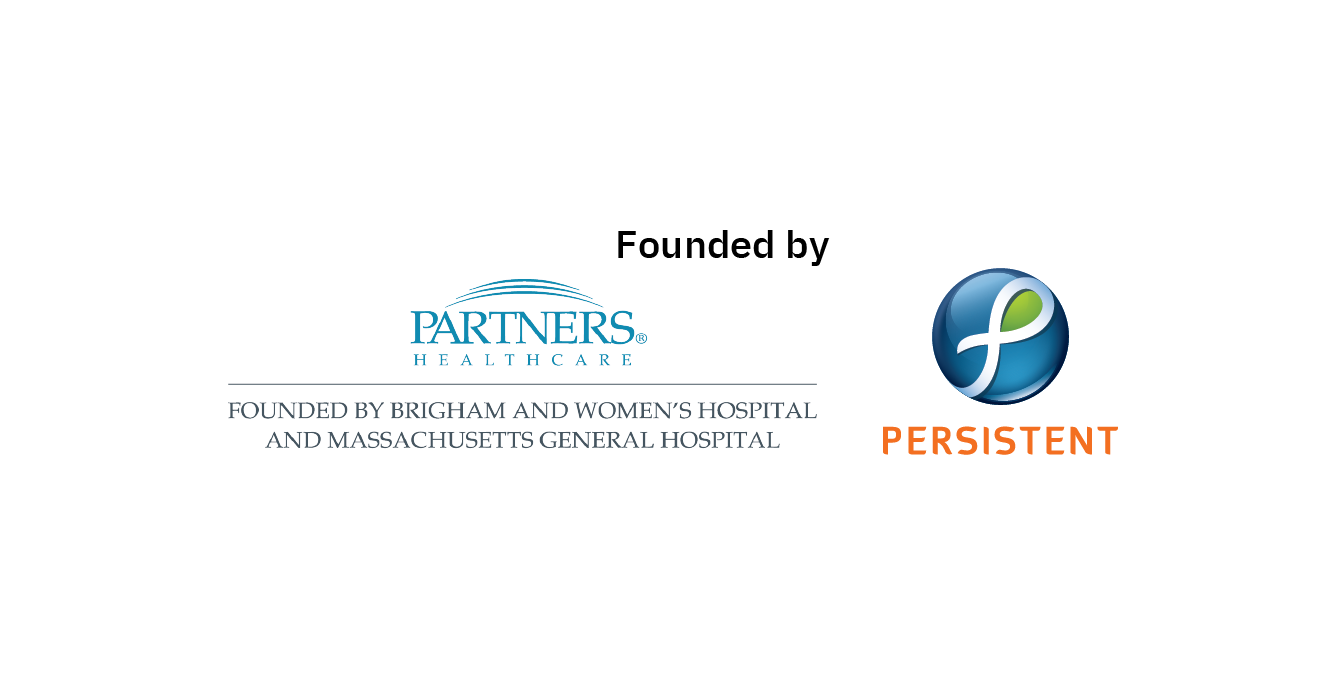 ---
Moderator

Dr. Kamal Jethwani
Senior Director, Partners HealthCare Pivot Labs
As the Senior Director of Partners HealthCare Pivot Labs, Dr. Kamal Jethwani leads a multidisciplinary team that creates, validates and deploys innovative, technology-enabled solutions that reimagine the healthcare experience.
Dr. Jethwani focuses on enabling better care delivery by improving patient engagement, patient/provider communication and patient satisfaction with care using technology-enabled solutions. His work so far has shown that programs that are personalized to each patient's unique psychology and needs forge higher engagement, and in turn, better outcomes. Dr. Jethwani continues to develop analytic and programmatic modalities to improve the personalization of digital health solutions. He has worked extensively with sensor technology, wearables, and mobile as well as social media. The ability to personalize care and understand behavioral motivations that dictate health choices remains central to all his work at Partners Pivot Labs.
Panelists

Dr. Kyan Safavi
Co-Founder, Position Health; Instructor, Harvard Medical School; David F. Torchiana Fellow in Healthcare Policy and Management
Dr. Kyan Safavi is a faculty member of the Department of Anesthesia, Critical Care and Pain Medicine at Massachusetts General Hospital. He completed anesthesia residency and critical care fellowship at MGH. He previously received his undergraduate, MD and MBA degrees from Yale University. He is co-Founder of Position Health, a digital health startup. Dr. Safavi is a part of the MGH Healthcare Systems Engineering group and is currently the David F. Torchiana Fellow in Healthcare Policy and Management in the Massachusetts General Physicians Organization.


Dr. Emily Lindemer
Co-Founder and CEO, Hey,Charlie
Dr. Emily Lindemer received her PhD from the MIT-Harvard Medical School joint division of Health Sciences and Technology, where her research focused on computational methods for the analysis of neuroimaging data in aging and Alzheimer's populations at the MGH Martinos Center.
In 2016, she co-founded a company called Hey,Charlie that focuses on the social and environmental components of recovery from substance use disorder. Hey,Charlie implements mobile technology and artificial intelligence for behavioral modification and provides novel data insights to an individual's recovery support system. In 2017, Dr. Lindemer was named one of Boston's "40 Under 40" for Healthcare Innovation and one of MIT's Graduate Women of Excellence.
In addition to her dedication to innovation in healthcare, Dr. Lindemer is passionate about promoting women and girls in STEM. She is the former executive co-chair of Graduate Women at MIT as well as a former instructor for the national Girls Who Code organization.


Dr. Adeel Yang
Co-Founder and CEO, Medumo
Dr. Adeel Yang is the co-founder and CEO of Medumo, a digital health startup that improves hospital operational efficiency and patient experience through its automated patient navigation platform. Prior to Medumo, he co-founded Picmonic, a venture-backed e-learning company that addressed the needs of allied health professionals with an online community of over 400,000 learners in 100+ countries.
Dr. Yang has been an active investor, working with an early-stage medical device and biotech-focused venture capital firm. He completed his M.D. at the University of Arizona with research distinction and holds multiple patents and publications. Through Medumo, Dr. Yang aims to leverage his experience to dramatically improve patient adherence and health outcomes.


Dr. Mihir Kamdar
Director of the MGH Cancer Pain Clinic, Associate Director of the Division of Palliative Care and Geriatrics at MGH, with a dual appointment in the MGH Department of Anesthesia, Critical Care and Pain Medicine; Co-creator of ePAL
Dr. Mihir Kamdar is an internationally recognized medical educator and researcher in palliative care and pain medicine, with clinical interests in developing novel strategies to better treat patients with cancer-related pain; and in defining the value of integrating palliative care into the care of patients with incurable cancers. He is a co-creator of ePAL, a novel smartphone app with AI technology that has been demonstrated to significantly improve cancer pain outcomes.
Dr. Kamdar received his MD from Emory University School of Medicine, where he graduated magna cum laude. He subsequently completed a residency in Internal Medicine at Brigham and Women's Hospital, a fellowship in Palliative Medicine at the HMS combined program and a fellowship in Anesthesia Pain Medicine at MGH. He is on faculty at Harvard Medical School.


Dr. Suelin Chen
Co-Founder and CEO, Cake
Dr. Suelin Chen earned her BS and PhD from MIT, where she engineered new medical technologies. She served as the Director of The Lab@Harvard, where she worked with student entrepreneurs and researchers at the Wyss Institute to commercialize their ideas. Dr. Chen then worked as a transaction advisor to healthcare companies at IMS Health Capital before starting Cake, an online platform for end-of-life planning that is used by a variety of organizations including Blue Cross Blue Shield of MA and Massachusetts General Hospital.