Description
How to use influencers to reach your audience on social media
With 92% of people saying they trust word-of-mouth recommendations over advertising, more and more brands are turning to influencers to help them reach consumers. Online influencers can have a tremendous amount of have sway over their followers and their purchasing decisions. The challenge is finding the right influencers and creating effective campaigns.
As a marketer, how you do you identify the right influencers for your brand and go about working with them? In this presentation, you will learn best (and worst) practices and upcoming trends in the industry, as well as inspiring examples of successful influencer marketing campaigns.
SPEAKERS: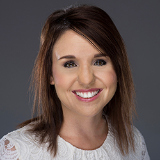 Francesca Banducci, COO at Sway Group
Francesca has an extensive background in content marketing, public relations, and social outreach. She oversees all Operations at Sway Group, including their robust metrics capabilities. Prior to joining the online world, Francesca oversaw viticulture and oenology at various wineries in both California and Italy, and managed regulatory affairs and facility approvals at the biotech company, Genentech. Francesca has been featured on CBS Sacramento and Food Blogger Pro's podcast. She has also hosted an AMA webinar and spoken at Social Media World.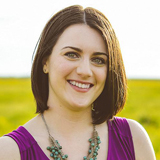 Stephanie Saunders, Campaign Operations Manager at Sway Group
Stephanie joined the online world as a food blogger in 2010. After building up an audience, she began developing sponsored content for food brands. Stephanie also has extensive content marketing and agency experience. Her background as both an influencer and marketer give her a unique perspective into the influencer marketing industry. She has been featured on several websites, including Mashable and Buzzfeed, and has spoken at several local marketing events.

Sway Group is a content marketing agency with an influencer network comprised of 90,000+ influencers from nearly all content verticals – parenting, DIY, food, technology, beauty, fashion, design, and more. They connect corporate and agency clients with the right influencers to create compelling content marketing campaigns for tailored, high impact results. Follow Sway Group on LinkedIn and Twitter.

AGENDA:
6:15: Check-in, socializing
6:30-7:45 Workshop presentation
7:45 - 8:15 pm Raffle, wrap-up, socializing
Light refreshments will be provided.
Follow the event on Twitter using the hashtag #SMCSAC
OUR SPONSORS:
Thank you!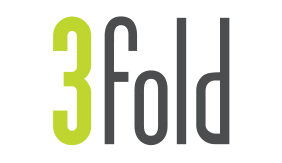 3fold Communications on Facebook, Twitter
PARKING: FREE
COST: The event is $20 (or $10 for Social Media Club members) online or at the door donation to help us keep producing great social media events! Donations are used to cover chair rentals, food, live streaming and other incidental expenses.