Taking the Bite Out of Whiskey Dinner Class | Boston Wine School @ Middle G...
Description
WHISKEY + SMOKE Dinner by Blue Ribbon Barbecue!
The word "whiskey" comes from old Gaelic and means the "water of life". No wonder why we need a refill now and then. "Taking the Bite Out of Whiskey" is an ideal class for all levels - experienced whiskey adventurers and those just starting their journeys.
The evening begins with a 2 hour class providing an overview of the wide world of whiskey. You will learn how to taste and talk about whiskey while comparing whiskey styles, ingredients, and origins. Appetizers and cheese will be served during class to introduce some of the fundamentals of pairing whiskey and food.
After class, we'll clear our palates and our heads with a delicious dinner from Blue Ribbon Barbecue paired with wine.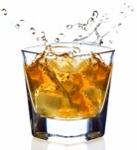 MENU
(subject to change based on
availability and inspiration)
TASTING CLASS (tentative)
Kentucky Bourbon Barrel Ale & Stout | Bully Boy White Whiskey | Old Overholt Rye Whiskey | Four Roses Bourbon | Kilbeggan Irish Whiskey | Ardmore Single Malt Scotch
DINNER MENU by Blue Ribbon Barbecue (tentative)
Barbecue Chicken | North Carolina Pulled Pork | Texas Sliced Beef Brisket | Rice and Beans | "Big" Green Salad | Black-eyed Corn | Homemade Pickles | Cornbread | Assorted Sauces
2013 Irony Chardonnay (California, western USA) | 2014 McManis Petite Sirah (California, western USA)

WHO SHOULD ATTEND
This tasting assumes some exposure to wine but little formal wine knowledge. This program is appropriate for both consumers and professionals in all wine, food, hospitality and service industries.
WHAT WE BELIEVE
At the Boston Wine School, we are a 100% Wine Snob Free Zone. We believe that learning about wine involves learning about yourself, and we promise to challenge all our students to do that. Our goal is to help you understand deeply and communicate completely what you are experiencing when you are enjoying a glass of wine or a morsel of food.
REGISTRATION REQUIREMENTS
Guests, students and certificate candidates must meet the legal minimum age for the retail purchase of alcoholic beverages in the country where the program is being held: 21 in the USA and 18 in China.
ABOUT THE MIDDLE GRAY www.TheMiddleGray.com
The Middle Gray is a collaborative arts hybrid space that highlights an art gallery/event venue, a fully equipped rustic-style bar, a spacious prep kitchen, and an open-floor state-of-the-art kitchen. The goal is to use all these resources to build a community of creative individuals and foster collaboration between them. The Middle Gray also wants to allow the coexistence of all kinds of arts under one roof, and it strives to create more options and contribute to the advancement of the art and cultural scene in the Boston area and to the growth of young promising local creatives. It is also important for us to create a place that allows accessibility to the arts and art education.