Description
A Special Offer from Our Sponsors!
-------
Thanks to the very generous donations of our sponsors we are now offering $10 admission to the Symposium and Dinner!
-------
THANK YOU!
Golden Krust Miramar
Miramar Commissioner Winston F. Barnes
Jesus People Full of Faith Ministries
Live Fit Gym
Versityle PR
Target
Trader Joe's
Whole Foods
Costco
Fresh Market
Fine Wine and Spirits of Cooper City
S Blanchard
Mr. McDonald Jean
Mr. Fred Allen
Ms. Shameka Stanley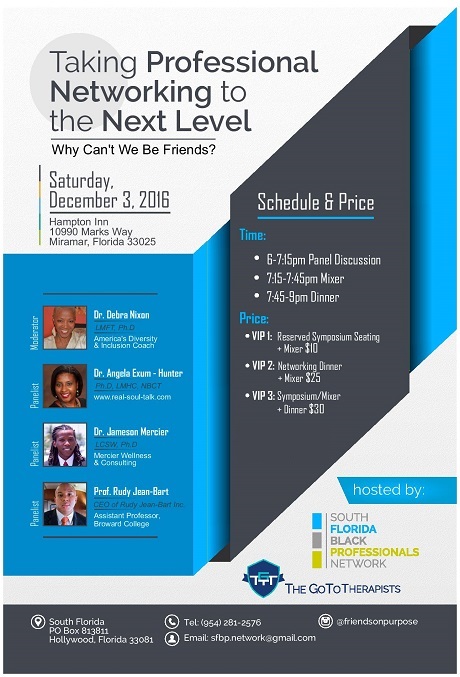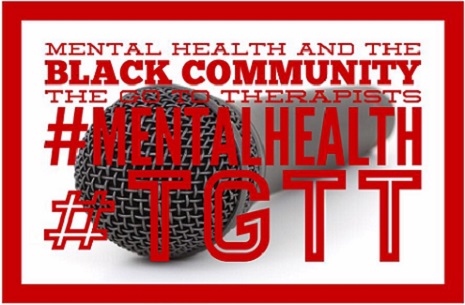 -------
ALL PROFESSIONALS ARE INVITED TO JOIN US!
.. as we launch an innovative event designed to increase and enhance authentic, mutually beneficial professional relationships. Dress to Impress for this special night out! Everyone will be engaged!
THE GO TO THERAPISTS
For Individuals, Couples, Marriage, Family and Group Therapy - The Go To Therapists is a non-profit organization serving the Black communities of Miami-Dade, Broward and Palm Beach county. TGTT Mental health professionals are among the most qualified and experienced in the field.