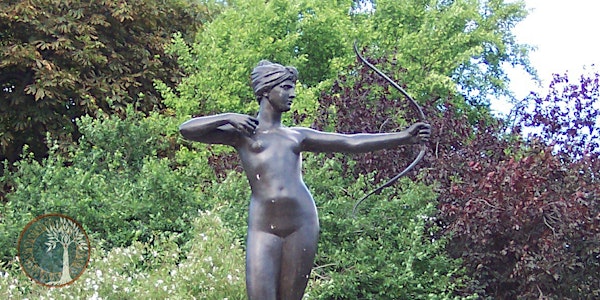 Taking Charge of Your Life: A tool for self discovery, self mastery, and mindfulness, Worcester MA
When and where
Location
MA Audubon's Broad Meadow Brook 414 Massasoit Rd Worcester, MA 01604
Refund Policy
Refunds up to 1 day before event
Description
Two Week Training (Both Dates, See Below):
Taking Charge of Your Life:
A tool for self discovery, self mastery, and mindfulness
I love Indiana Jones, seriously. I remember the first time I saw Raiders of the Lost Ark, I was eight years old, and it was the first time I had ever seen or heard about how magnificent our big wide world could be...hidden temples in the jungles of Peru, ancient cities in Egypt, images of Nepal,…the vibrant colors, foods, and landscapes. I was completely on fire and awakened inside!
Our inner world is a lot like those vibrant foreign destinations. Exploring the hidden and not so hidden messages that connect us to something bigger than ourselves or aide us in unraveling our feelings or reactions, has always been like exploring an ancient and mysterious world to me. These inner terrains can seem at first overwhelming, exciting, perhaps scary, but each stop and each exploration is a guide post, a piece to our own personal treasure map. Once we can master traversing these areas inside ourselves, we have access to a powerful life compass and energy source that can help lead us to a life more aligned with our highest evolutionary blueprint (AKA the potential of our best selves).
In Taking Charge of Your Life, you will learn to maneuver and get curious in both the areas of painful "negative" sensations in your life and in the area of "positive" sensations that come from your core being. You will also learn to maneuver through physical sensations and mental dialogues that also hold information for you. All these areas are guidepost to leading you to a more vibrant life, and unlocking loads of untapped inspiration and energy.
This method is a powerful skill that can accelerate your ability to heal, to grow, and to fully identify and claim all the aspects of your potential, leading to deeper clarity and direction in your life.
You will:
To provide a structured tool for understanding and processing your feelings and sensations in your body (tension, lightness, butterflies, burning, etc.).

To systematically enter into and learn about your feelings and sensations in order to uncover on a deeper level, your most vibrant self, your Being.

To systematically enter into and learn about your feelings and sensations in order to work through troubling thoughts, emotions, and behaviors, and discover the awesome life force often hidden behind them.

Proactively create more room for your Being to radiate within you

Strengthen your self-mastery
Dates: Please Notes, this course meets two Tuesday's
Live Training, Tuesday, Jan. 9th, 6:15 PM-9:00 PM EST
Online Group Call, Tuesday, Jan. 10th, 8-9:15 PM EST
*All calls will be recorder.
*The format of this workshop integrates the teaching of a solid educational model, time for self reflection into your own personal experiences in relationship to the workshop material, and sharing with other group members (this is optional not at all required). The goal is for you to learn about how we function as human beings and more importantly, how you are functioning, and how to enhance your quality of life here. Your self reflection and discoveries are for you first and the group is here to support you in your growth.
Register Today.

My vision is to help you to learn and to grow as a human being. I know the power of tapping into our inner wisdom and my intention is to offer tools to help you and humanity become more mindful, compassionate, and empowered. If you show up for this course, contribute, do your homework, and still feel you are not satisfied with your purchase, I will respectfully refund your money minus $27 administrative fees. If you purchase the entire six month program, refunds are only available after the first module.
*Still have questions, or not sure if this training is a right fit for where you are right now? Email me and we can set up a free call where I can listen to your situation and let you know where it may or may not benefit you to work with me:

kathryn@kathrynlouiseleblanc.com
Learn More About Kathy and Training for Radiance Workshops:

www.kathrynlouiseleblanc.com