Description
Do you know what you need to do to take your career to the next level?
Join us for an engaging evening with Ashira Prossack of Millennial Mastermind, where you'll learn how to find your professional voice to take charge of your career, communicate with power, and master negotiations. We'll have plenty of time for Q&A, so come prepared with your best questions!

What you'll learn:


How to take your career into your own hands and create your own success
The two keys to a successful negotiation
Defining your power and communication style
About Ashira Prossack: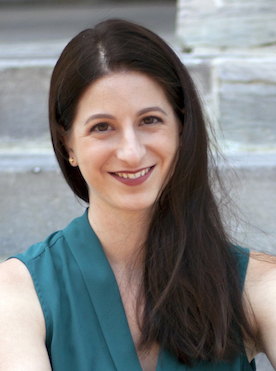 Ashira Prossack is the Founder and CEO of Millennial Mastermind, a company dedicated to bridging the gap between Millennials and Employers. Through training and coaching, she empowers the next generation of leaders and helps companies understand and engage their employees. She is passionate about empowering Millennials to define and achieve success on their own terms. As a Millennial herself, she's on a mission to break down stereotypes and rewrite the dialogue on gender, generations, and the future of work.
About us:

The Financial Gym is a new-age financial services company focused on providing affordable and comprehensive financial planning. We're committed to helping people get financially fit so they can achieve balance, decrease stress and become empowered by their money.