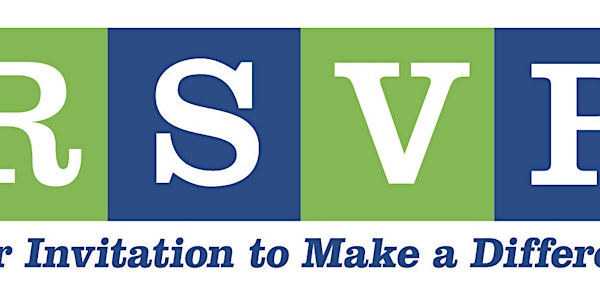 Taking Care of Business: Developing Your Continuity Plan
Do you know what to do to ensure your organization survives into the future?
By Volunteer Executive Consultants (VEC) of RSVP
Date and time
Tuesday, March 21 · 7 - 8:30am PDT
About this event
Join our expert VEC consultants to explore how to anticipate continuity issues in the areas of staffing, customers, services, funding and location. Working with others in similar lines of work, participants will learn from each other how to plan for emergencies and anticipate the impact of change on your organizations. This session will help you develop creative approaches to maintaining your organization as the environments in which you operate changes, ensuring your organization survives into the future.
Our Presenters:
Patricia Lees has been a VEC consultant since 2020. Throughout her career, she worked in government, higher education, for-profit and nonprofit sectors across the country. Her focus has always been adult learning and organizational improvement.
Martha Simelaro has been a VEC consultant for over 6 years. She received her Bachelor of Science in Electrical Engineering from Drexel University and her MBA in Management from DeSales University. Martha has more than 35 years of engineering, security, quality and compliance management experience from federal and commercial system and software development businesses, including leadership positions with GE, Lockheed Martin and Reed Technology and Information Services. In 2019, she ran for the Upper Gwynedd Board of Commissioners and won a 4-year term that began in 2020. Martha also serves on the Board of RSVP.
Annette Sussman is a certified Project Management Professional with experience in business operations and project management. She previously led project and production management at a global non-profit as well as business operations departments in corporate and non-profit organizations. Annette is a VEC consultant and also volunteers with RSVP's Literacy program and with other non-profits in Montgomery County. She is currently the President of the Ardmore Library Board of Trustees.
Many thanks to RSVP's sponsors whose generosity enable VEC to offer these workshops and its services at no charge.
About the organizer
Volunteer Executive Consultants (VEC), a program of RSVP, provides managerial consulting and educational services to existing and potential nonprofits in the Greater Philadelphia area at no charge. VEC's highly-skilled volunteers have been offering these services to the nonprofit community for more than 30 years.