Take The Lead Virtual Happy Hour with Manisha Thakor

Wednesday, October 14, 2015 from 6:30 PM to 7:30 PM (EDT)
Event Details


Take The Lead Presents: Virtual Happy Hour series, seeks to change
the narrative from problems to solutions through thought leadership.
5 Money Moves For Financial Health & Power

For far too many hard-working women, money and investing feels like a an enormous black hole. The body of knowledge seems so vast and time is so precious – it's hard to figure out how to make get up to speed on how to best manage our finances.
Join us on Wednesday, October 14th for a Virtual Happy Hour with nationally-recognized women's investment expert Manisha Thakor who will share with us her powerful five point framework you can use to both get started - or continue - investing. Learn why understanding and taking control of your finances is essential for living your life on your own terms and for the health of your career.
This month's Virtual Happy Hour will still be live, but it will now be recorded ahead of time. Gloria and Manisha will answer all of your questions, just be sure to submit them in advance when you register or send them to Rhea Beddoe at rheabeddoe@taketheleadwomen.com by Thursday 10/8 at 4 pm ET. Then tune into the broadcast at 6:30pm ET on 10/14.
During this Virtual Happy Hour we'll review:
What money has to do with power and leadership

All of the factors you should consider when deciding how to invest

What you need to think about when it comes to investing at different stages of your career

General rules of thumb and specific resources you can use to better understand just how much you should be targeting/saving in order to enjoy today and prepare for tomorrow

---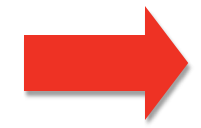 MORE ABOUT MANISHA THAKOR
Manisha Thakor, CFA, is Director of Wealth Strategies for Women at the financial advisory firm Buckingham & The BAM Alliance, a community of more than 140 independent registered investment advisors around the country with $25 billion in assets under advisement. Manisha and her colleagues offer asset management services to women and families with $80,000 or more in investible assets as well as providing traditional wealth management services to high net worth individuals.

A passionate financial literacy advocate for women of all income and asset levels, Manisha is the co-author of two critically acclaimed personal finance books: On My Own Two Feet: A Modern Girl's Guide to Personal Finance and Get Financially Naked: How to Talk Money with Your Honey. Manisha's work has been featured in a wide range of national media outlets including: The Wall Street Journal, The New York Times, NPR, CNBC, CNN, PBS, Forbes, Fortune, Money, Real Simple, Glamour, and More magazine. Manisha earned her MBA from the Harvard Business School and her BA from Wellesley College. She lives in Santa Fe, NM with her husband Randy. Connect with her at MoneyZen.com.

Organizer
TAKE THE LEAD is a non-profit organization dedicated toprepare, develop, inspire and propel women to take their fair and equal share of leadership positions across all sectors by 2025. It's today's women's movement — a unique catalyst for women to embrace power and reach leadership parity.
Our comprehensive program includes four keys to parity: Take The Lead Teaches learning programs, Take The Lead Connects networking and mentoring digital platform, Take The Lead Presents role model programs, and Take The Lead Drives Change thought leadership and movement building strategies.