Take The Lead Virtual Happy Hour w/ Dr. Nancy O'Reilly

Wednesday, December 2, 2015 from 6:30 PM to 7:30 PM (EST)
Event Details


Take The Lead Presents: Virtual Happy Hour series, seeks to change
the narrative from problems to solutions through thought leadership.
How Women Can Win by Working Together
If you want something done, give it to a group of women. We're natural collaborators and communicators. Put 5 women in a room together and they will get it done in about an hour….whatever that is. Seriously, they don't mess around; they see the big picture and how to achieve results. 
Join us on Wednesday, December 2nd at 6:30 pm EST as we discuss ways to channel your own power and concrete ways to make collaboration work with Nancy D. O'Reilly, PsyD, an author of Leading Women: 20 Influential Women Share Their Secrets to Leadership, Business, and Life.  Discover your own "powerTO" become a leader and to develop collective leadership and sister courage.
During this Virtual Happy Hour you'll:
Learn specific ways to channel your own power

Get concrete steps to make collaboration work

Hear easy ways to make it fun to improve the world

---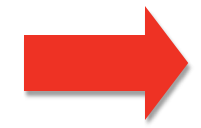 MORE ABOUT DR. NANCY O'REILLY

Nancy D. O'Reilly, PsyD, is an author of Leading Women: 20 Influential Women Share Their Secrets to Leadership, Business, and Life. She urges women to connect to help each other create a better world because it's more fun AND more effective to work together. As a clinical psychologist, motivational speaker and women empowerment expert, O'Reilly guides women create the satisfying and purposeful lives they want to benefit themselves, their families and their communities.
Dr. O'Reilly's 501©3 foundation Women Connect4Good, Inc. supports training for leadership parity in the USA, for budding entrepreneurs in Africa, and for healthy women and families everywhere. She posts interviews with inspiring women online at DrNancyOreilly.com. Facebook DrNancyOReilly, Twitter @DrNancyOReilly

Organizer
TAKE THE LEAD is a non-profit organization dedicated toprepare, develop, inspire and propel women to take their fair and equal share of leadership positions across all sectors by 2025. It's today's women's movement — a unique catalyst for women to embrace power and reach leadership parity.
Our comprehensive program includes four keys to parity: Take The Lead Teaches learning programs, Take The Lead Connects networking and mentoring digital platform, Take The Lead Presents role model programs, and Take The Lead Drives Change thought leadership and movement building strategies.