Refund policy
Refunds up to 7 days before event
Eventbrite's fee is nonrefundable.
Learn how to show up with presence and build influence in any setting.
About this event
Whether you're running a meeting, taking the stage, or simply having a 1:1 with your manager, you want to show up as a leader: someone with a perspective that's engaging, unique, and powerful.
But if you've been socialized to be "nice"—to be agreeable, easygoing, and definitely not pushy—this can be harder than it sounds. Instead of stepping up to get a meeting back on track, you might quietly seethe about how unproductive it is. Instead of sharing your goals with your manager, you might wait for them to tell you where to focus. And instead of finding your own voice, you might spend your time trying to sound like everyone else.
Sound familiar? Then join us as we unpack the external biases and internal barriers that often make it hard to show up as a leader. Then we'll explore what it looks like to start taking the lead, anyway—while still being yourself.
In this two-hour workshop, you'll:
Uncover your inner leader, and get more comfortable communicating your perspective
Learn how and where to find real confidence, instead of feeling like you're faking it
Get ready to bring your own perspective, needs, and agendas to work, rather than waiting for someone else to define them
What past participants have said:
"Presence was such a nebulous word to me in the past. I struggled with it a lot. I love this workshop – it gave me ways to label/externalize it and new tools/perspectives I feel I can start using immediately in my day-to-day work and personal life. Thank you so much for putting it together."
"As a new leader, I've struggled in finding my voice/POV and these tools really feel like they will help me start to get there."
"Hearing from other women in design about similar experiences in leadership was powerful and helped me feel less alone. You can have your own leadership style that is true to your values."
About the Instructor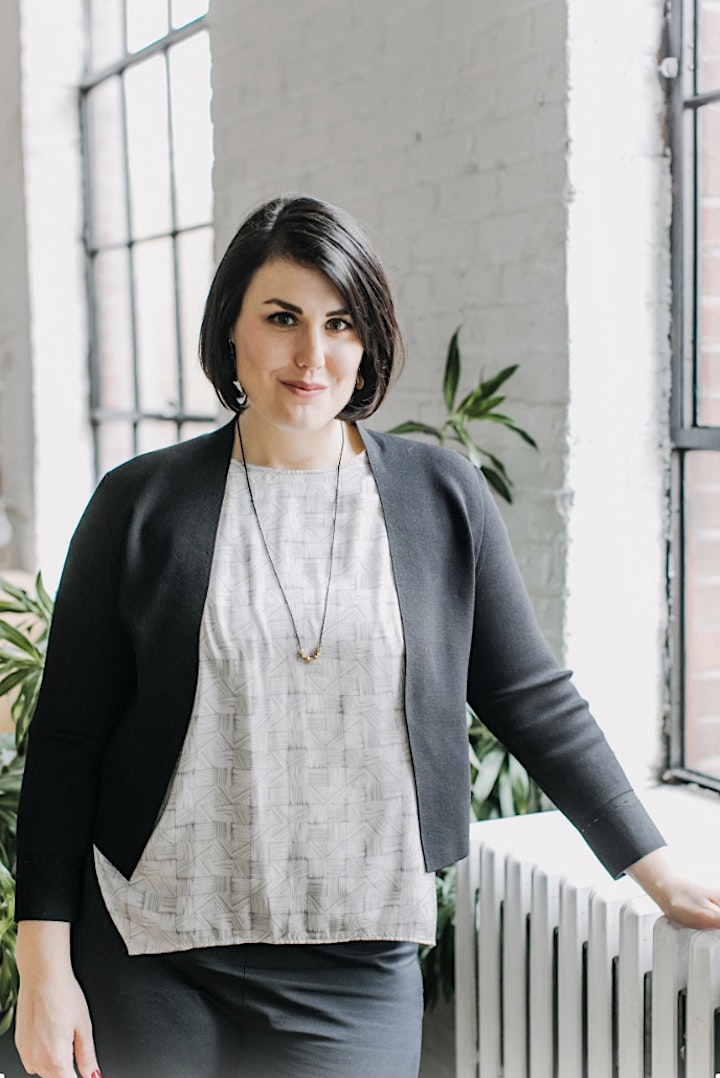 Sara Wachter-Boettcher
Sara Wachter-Boettcher is an author, speaker, coach, and strategist dedicated to changing design and tech for good. She's the founder of Active Voice, a coaching and training company helping organizations build radical, courageous leadership practices.
Her most recent book, Technically Wrong: Sexist Apps, Biased Algorithms, and Other Threats of Toxic Tech (W.W. Norton, 2017), was named one of the best tech books of the year by Wired, and one of the top business books of the year by Fast Company. Sara is also the co-author, with Eric Meyer, of Design for Real Life (A Book Apart, 2016), a book about creating products and interfaces that are more inclusive and compassionate, and the author of Content Everywhere (Rosenfeld Media, 2012), a book about creating flexible, mobile-ready content.
Sara also runs Strong Feelings, the podcast for feminists at work, and Collective Strength, a feminist leadership event series based in Philly.
Sara speaks about design, tech, gender, and leadership at conferences around the world. Her work has been published in The Washington Post, Slate, The Guardian, Salon, McSweeney's, and more. She's based in Philly, but you can always find her on Twitter @sara_ann_marie or at sarawb.com.
----
Workshop Details:
We have always subsidized our community workshops to make them accessible as possible. You'll notice there are two ticket tiers for this workshop. If you are able to pay the standard ticket price, we ask that you do so. If paying the standard price would make this workshop inaccessible to you, we encourage you to pay the reduced solo rate.
Upon registration, you will receive instructions on how to join the workshop. You will also be added to a calendar invite and will receive a final reminder 24-hours in advance.
----
Please take a moment to read through Women Talk Design's Code of Conduct before registering. Automated captioning will be available.
If you have any questions please email us at contact@womentalkdesign.com.