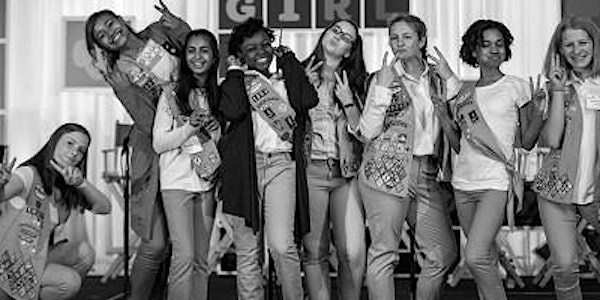 Take the Lead Philadelphia Girl Roles
Take the Lead Philadelphia Girl Roles
When and where
Location
Crystal Tea Room 100 East Penn Square #9B Philadelphia, PA 19107
About this event
Take the Lead is GSEP's signature fundraising event honoring our community's most distinguished women whose leadership and professional achievements make the world a better place. Girl Scouts can be a part of this exciting night in a number of ways!
Event Date
Non-Lead girls will be asked to arrive at 4pm
Lead girls will be asked to arrive at 3pm
- Greater Philadelphia: March 3rd at the Crystal Tea Room, Philadelphia
Rehearsal Date
- Greater Philadelphia: Sunday February 23rd 9am-12pm
All girls MUST participate as indicated above in their Rehearsal prior to their selected Take the Lead Event! If you cannot participate in your event's rehearsal date, please email takethelead@gsep.org to sign up for the rehearsal at another location. No shows will be removed from the program and girl transfers will not be permitted.
All leadership roles require an interview for selection. Girls not selected will have the opportunity to choose a non-lead role. Chosen lead girls will also be required to attend the Leadership Training Day on Sunday, January 5th from 11am-3pm at Camp Laughing Waters, in addition to rehearsal and early arrival on event day.
Take The Lead is open to girls in grades 2-12. All participants must be currently registered Girl Scouts.