Description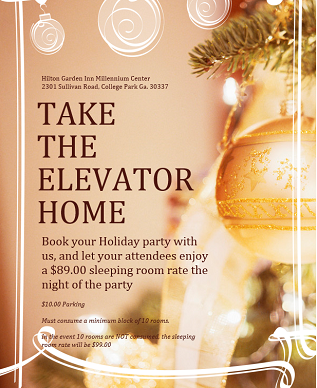 Come and show some Holiday spirit in the Garden. Starting November 9- December 31, 2018, The Hilton Garden Inn Millenium Center will be bringing in the holidays the best way we know how... With Some Parties!
If you are looking for the perfect venue to host some good cheer, look no further. Here at the Hilton Garden Inn Millenium Center, for the rest of 2017, booking just got better. If you are looking for a venue to celebrate, eat, meet and sleep, we have you covered.
When booking Holiday parties throughout our remaining months of 2018, your family and/or attendees of 10+ can enjoy a much sweeter rate of $89.00 plus tax per room. In case you are wondering what happens if you don't have 10+ sleeping rooms, no worries! For only $99.00 plus tax, you can still enjoy what the Holiday rates have to offer.
In case your wondering, "What's on the menu?", we got you covered. With every delight imaginable including beverages, we have thought about every tastebud. Take a look at our some of our catering menu below...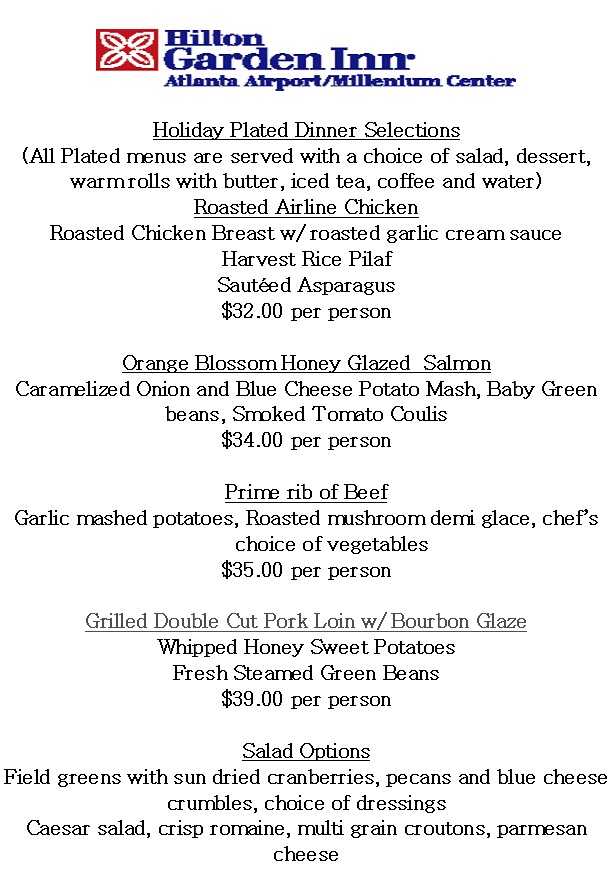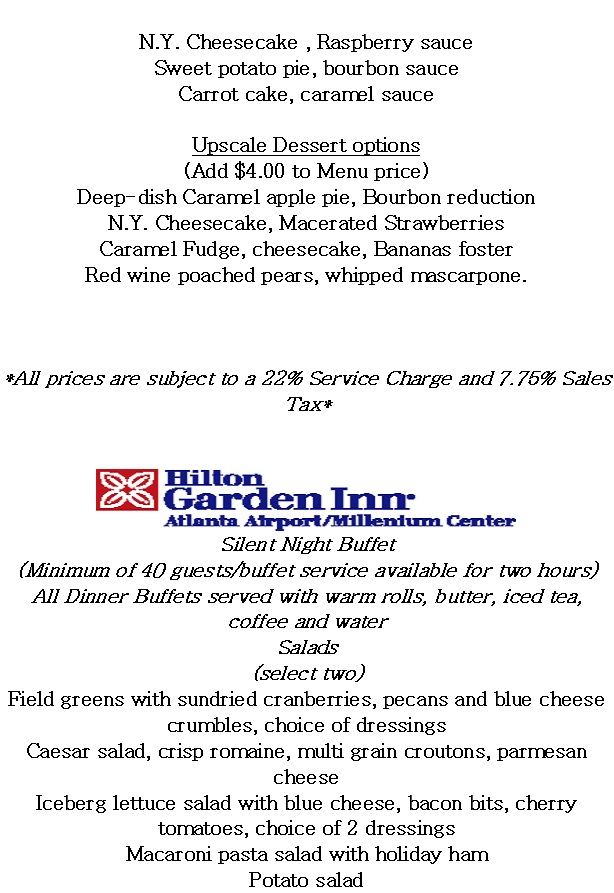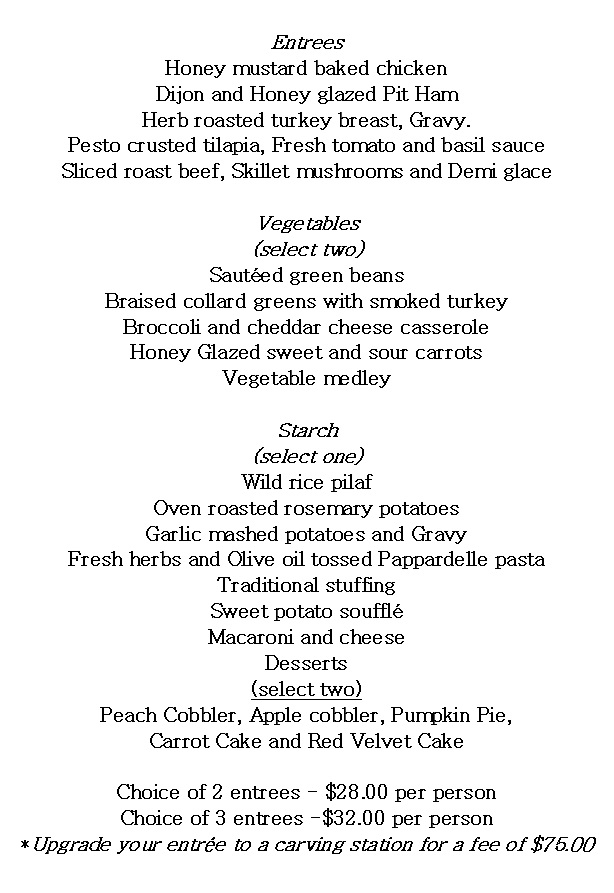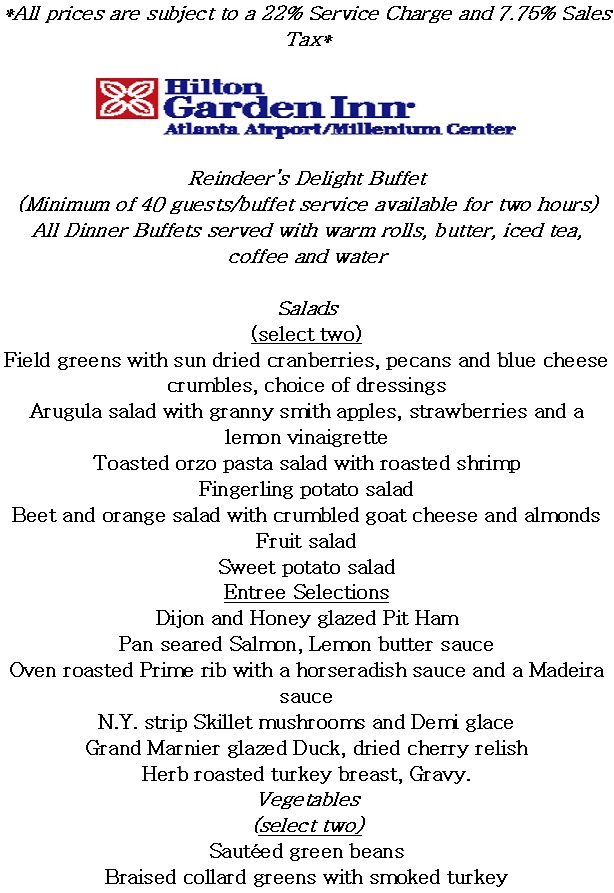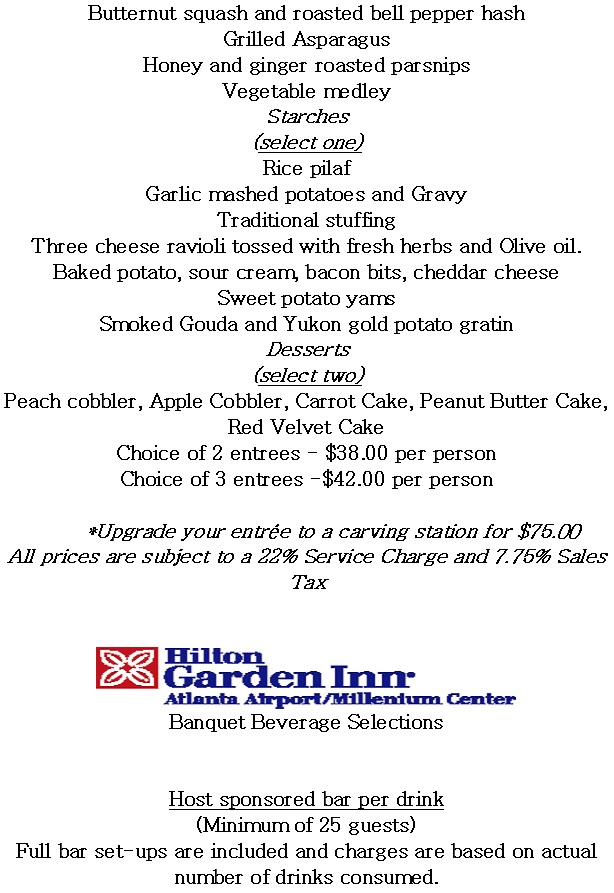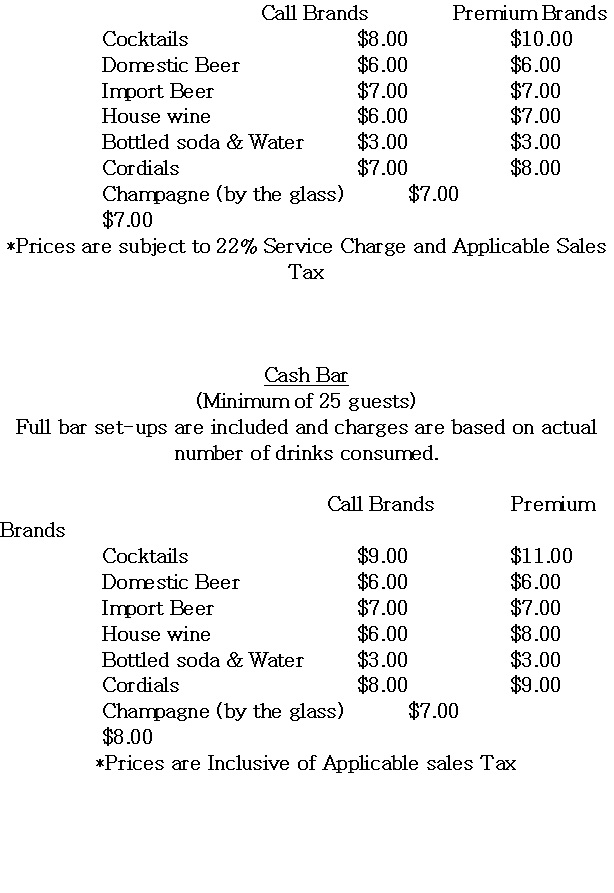 If any questions or concerns still need to be addressed, please contact Nicole Watkins anytime. Contact Information listed below. There will be no need in a ticket for this promotion, contact through site visit, email or phone is preferred.
For a site visit, please call to schedule a meeting to ensure someone is avilable to assist your needs.
We are looking forward to making your Holiday Event magical!