Description
Marriage Retreat hosted by the Young Families Ministry!
SAVE-THE-DATE: Feb. 9-11, 2018

Registration per Couple: $60 (hotel cost not included)
What Can I Do Now: Call and book your hotel and arrange your babysitting
Hotel Info: DoubleTree by Hilton - 407 Chestnut St., Chattanooga, TN 37402 | 423-752-6977 - Hotel Cost: $134 per night
Guest Speakers are Jeff and Lisa Chacon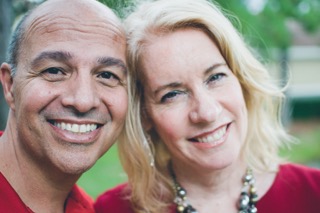 Jeff and Lisa were led to Christ during their college years in 1981 through the ministry of the San Diego Church of Christ. After graduating from the University of San Diego (Jeff) and San Diego State University (Lisa) they entered the full time ministry and have served congregations in California, Illinois, Colorado, Nevada and Florida.
They have been married for over 30 years and now reside in Tampa, Florida where Jeff serves as Co-Evangelist for the Anchor Point/Tampa Bay Church, while Lisa is a financial planner and partner with "Chacon, Diaz and DiVirgilio Wealth Management".
They have three married children, all of whom are faithful Disciples as well. Jeff is a published author ("Dare to Dream Again") and well-known speaker. He and Lisa love to spend time with their family, take prayer walks together, and help others enjoy their walk with God.
The Chacons have traveled throughout the United States and abroad speaking at church conferences and consulting church leaderships, but they are most well known and loved for their marriage and parenting workshops.